Central and Western NY Region: "Narratives of a Naval Wife" (Virtual)
Feb 18
1:00 PM - 3:00 PM
Fanny Austen in Fact and Jane Austen in Fiction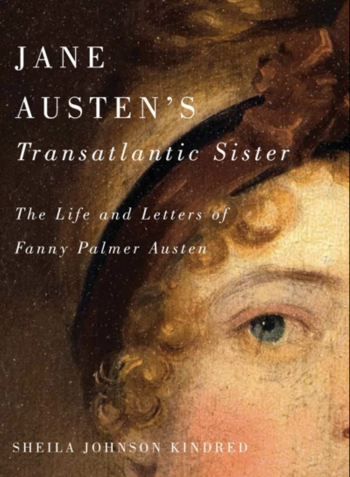 Join the Central and Western NY Region for an online talk given by Sheila Johnson Kindred on the topic "Narratives of a Naval Wife: Fanny Austen in Fact and Jane Austen in Fiction." Preregistration required.
Kindred was born and raised in land-locked London, Ontario, Canada, and now lives by the Atlantic Ocean in Halifax, Nova Scotia. A graduate of the University of Western Ontario and the University of Toronto, she worked for 40 years in the Philosophy Department of Saint Mary's University, Halifax, teaching Critical Thinking and Bioethics. However, her interest in Philosophy never precluded a fascination with literature, in particular the novels of Jane Austen.
Kindred's curiosity about Austen and her family took a new direction when she discovered that Austen's brother Charles had spent considerable time in Halifax during his early naval career. Further sleuthing revealed the story Kindred really wanted to tell. She discovered the love match between Charles Austen and Bermuda- born Fanny Palmer and their life together. Intrigued by Fanny Austen's articulate and candid letters, written from Halifax, Nova Scotia and England, Sheila researched her extraordinary naval life with Charles Austen on both sides of the Atlantic Ocean during the later years of the Napoleonic Wars. The result is the award-winning, best-selling book, Jane Austen's Transatlantic Sister: The Life and Letters of Fanny Palmer Austen (McGill-Queen's University Press, 2017).