London, Ontario Region: Col. Thomas Talbot
Sep 24
2:00 PM - 4:00 PM
Colonel Thomas Talbot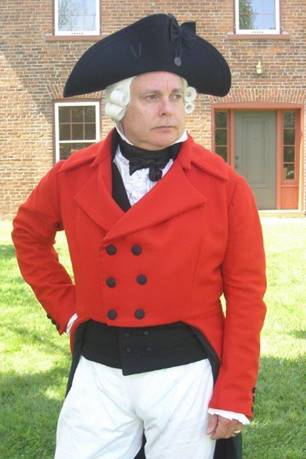 Join the London, Ontario, Region for a presentation by member and re-enactor Nick Wells (pictured). Wells will discuss Col. Thomas Talbot, who was born four years before Jane Austen and lived through the reigns of kings George III, George IV, and William IV, and of Queen Victoria.
Col. Talbot was both loved and loathed. He controlled six counties and 27 municipalities in Southwestern Ontario. All land transactions in this vast area were under his direct superintendency. Raised in a castle, he lived in a log house. A fierce Tory, he had no time for rebels of any persuasion.
A donation of $5 is recommended to cover the cost of room rental.
Sharing tea and conversation is part of the pleasure of our JASNA events. The tea table depends on contributions, so we invite you to bring a baked (or purchased) goodie to at least every second or third event that you attend.
For more information, contact Sandra Safran.