Maine Region: Jane Austen, Working Woman
Jun 4
1:00 PM - 3:00 PM
"I must keep to my own style & go on in my own Way."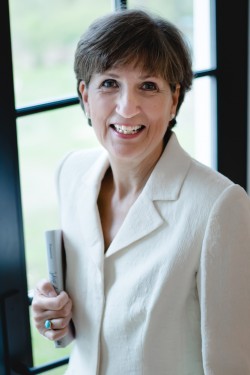 Jane Austen was a working woman and determined professional writer. In this illustrated talk, JASNA President Liz Philosophos Cooper will explore Austen's involvement in the business of publishing novels during a time of rampant financial instability. The Austen family members were active participants in both war and finance, and these two sectors intertwined in the story of Jane Austen's writing and publishing. The talk will be be followed by Afternoon Tea.
A member since 1992, Liz has actively participated in local JASNA activities, served as JASNA's Vice-President for Regions from 2013-2018, and was Regional Coordinator of Wisconsin prior to that.
Advance registration for this in-person event is required by June 1. Please register online using this form. Payment may be made via PayPal or by check or cash on the day of the event.
Questions? Please email janeite2@gmail.com.