Maryland Region: The Wild Beasts!
Jun 11
10:00 AM - 1:00 PM
The Tower Menagerie and the Exeter Exchange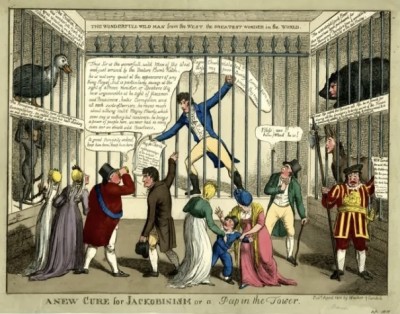 "I wished very much to call upon you yesterday," said he, "but it was impossible, for we were obliged to take Henry to see the wild beasts at Exeter Exchange. . . ."

—Sense and Sensibility, Chapter 33
Wild beasts in the 'Change—the stock market? Singular! Find out more when Regional Coordinator Emerita Rita Baker-Schmidt draws the historical and literary connections to this famous menagerie and its counterpart, the Tower Menagerie. The perfectly appropriate venue is the Maryland Agricultural Center, where attendees can have some face time in the barn yard with real (but not precisely wild) beasts.
For more information and to register, please click here. This is an in-person event.