Minnesota Region: Discussion with Soniah Kamal (Virtual)
Feb 11
10:00 AM - 11:30 AM
Join the Conversation with Author Soniah Kamal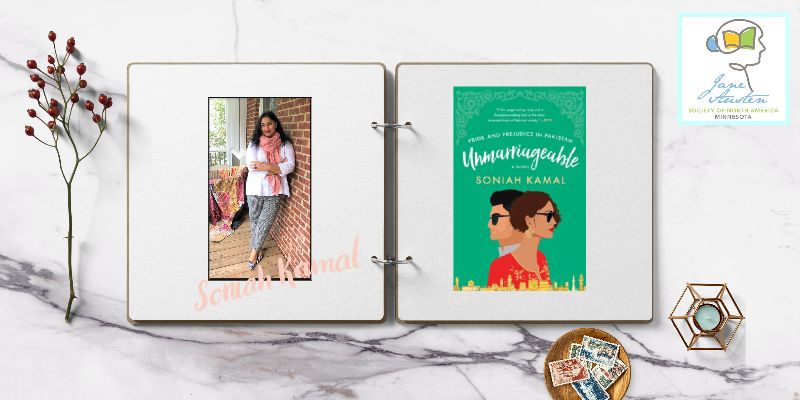 Soniah Kamal, author of Unmarriageable: Pride and Prejudice in Pakistan, will join us for a book club discussion of her novel—and will answer questions.
"Can there be any tale more emblematic of Pakistani morals and manners than Pride and Prejudice? Thankfully, unlike in Regency England 200 years ago, women in contemporary Pakistan no longer depend on marriage for financial survival and so I appreciated the challenge of a faithful retelling," Kamal says. "I relished Islamizing Austen's names and adapting characters and situations while keeping true to the original. I hope my novel makes you laugh as you meet Mrs. Pinkie Binat, whose purpose in life is to be a good mother—meaning she must marry off her daughters to princes, and 'third culture kids' Alys Binat and Valentine Darcee as they tussle over books and looks, and Sherry Looclus who has to choose between her best friend, Alys, or marrying Mr. Kaleen, a man Alys does not like."
The fee for this event is $5. Register.