New Jersey Region: Mansfield Park Film Adaptations (Virtual)
Feb 18
2:00 PM - 4:00 PM
Which Is Better: Book or Movie?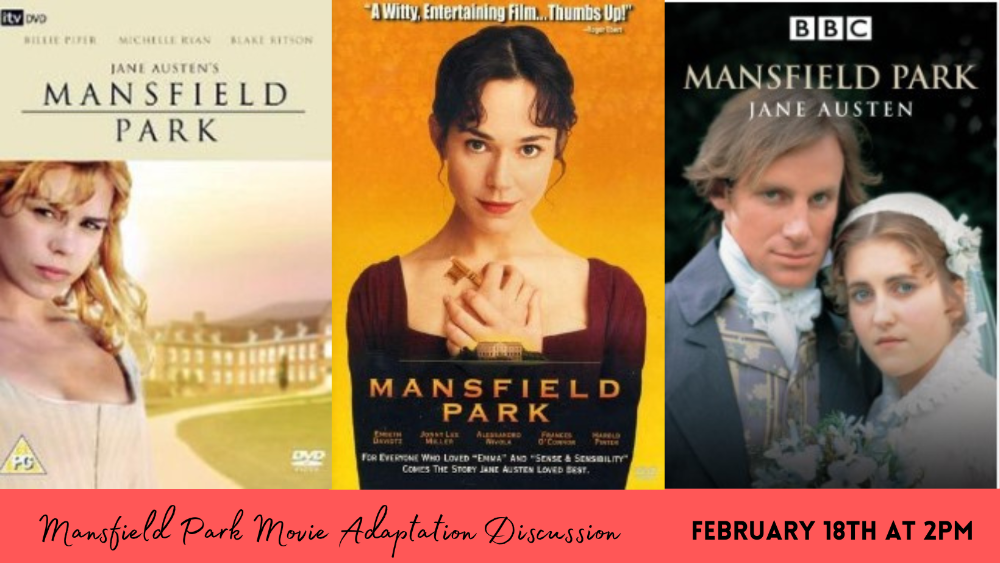 We will explore this question as we discuss some of the movie adaptations of Mansfield Park at our February meeting over Zoom.
We will focus primarily on the 1983 BBC miniseries, which can be streamed through BritBox on Amazon; the 1999 feature film, available through Starz or rented through other online sources; and the 2007 TV movie, which can be rented on Amazon.