Northern California Region: Becoming William Price and Capt. Wentworth (Virtual)
Mar 5
1:00 PM - 2:30 PM
Charles Austen's Naval Career
Join us for a talk by Sheila Johnson Kindred, author of Jane Austen's Transatlantic Sister: the Life and Letters of Fanny Palmer Austen.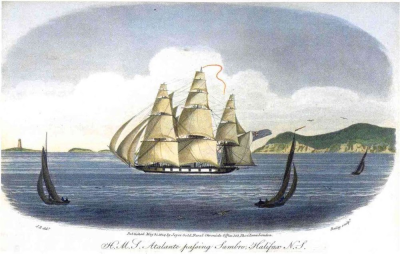 Her talk, "Becoming William Price and Captain Wentworth: Charles Austen's Naval Career in Relation to Mansfield Park and Persuasion," will focus on how aspects of Charles's career as a young trainee officer resonate with the portrayal of William Price. She will address Jane Austen's understanding of the contingencies of promotion in the navy, how Charles's promotion to commander came about, and how Austen uses William Price's stalemated career to move the plot of Mansfield Park along. She will also discuss Frederick Wentworth's naval story and how Austen wove into Persuasion contextual details that reflect actual naval events and practices of the period—a discussion that includes reference to naval prize taking and prize money.
Sheila Johnson Kindred taught for many years in the philosophy department of St Mary's University, Halifax, Canada. She has lectured on aspects of Jane Austen's family and fiction in Canada, the United States, Bermuda, Australia, and England, and she published fifteen articles on Austen related topics.
Register now for this free event.