Puget Sound Region: Regency House Party
Jun 10
1:00 PM - 10:00 PM
Regency House Party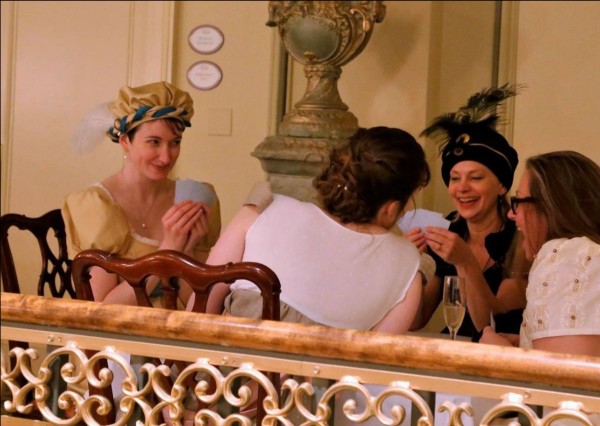 You are invited to a celebration of edification and entertainment. Please join your fellow members of the Ton at a mansion in the center of Seattle for a Regency House Party featuring:
JASNA President Mary Mintz, who will speak on "Jane Austen's Reputation: Highlights of Her First Century in America's Periodicals"
Card playing and games of chance
Fashion parade a la mode
Banquet
Ball with experienced caller Laura Mé, accompanied by musicians of the highest reputation
The cost is $65 for JASNA members and $95 for nonmembers to attend the full day of afternoon entertainments, the elegant banquet, and the evening ball. If you wish to attend only the ball, the cost is $25 for members and $35 for non-members.
To RSVP and pay online with PayPal, visit the Puget Sound Region website, or contact us at jasna@waregency.org for more information or to send payment via penny post.
This event has been heavily subsidized to make it available to most of our members. JASNA is sponsoring the talk by President Mary Mintz. Two local members are underwriting the cost of renting the Women's University Club. Our friends from the Washington Regency Society are creating a fashion show at no cost to us. Robin Federico will document the day for us, and our JASNA Puget Sound Region is underwriting some of the remaining costs. All of this is to ensure that our first big party after the pandemic will be elegant as well as affordable for our members.