Puget Sound Region: Well-Behaved Women Seldom Make History (Virtual)
Feb 12
2:00 PM - 4:00 PM
JASNA AGM Video Screening
Join the Puget Sound Region for a video presentation from the 2020 Virtual AGM on the topic "Well-Behaved Women Seldom Make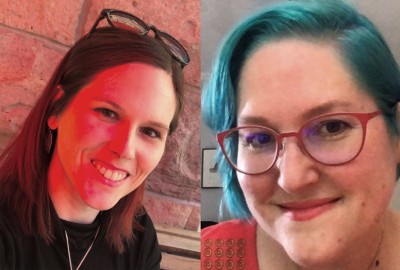 History: Jane Austen, Women Historians, and Histories of Women." The talk is by Caitlin Kelly of Case Western Reserve University and Misty Krueger of the University of Maine at Farmington.
Women have long recorded history, but in Austen's time, spurred on by the many revolutions across the Atlantic world, women began to claim the title of "historian" as their own. This session will explain how this happened and why it matters for reading Austen's work. The work of women historians provides an important context for understanding Austen's forays into writing history, notably her History of England and how she characterized historical women in her parody. This session also interrogates the category of history by looking at examples from the juvenilia that provide "histories" of girls behaving badly.
All JASNA members are welcome to attend this free event. Email the Puget Sound Region to obtain the link.