San Diego Region: Regency Game Afternoon
Feb 18
2:00 PM - 4:00 PM
Escape to the Regency for Tea and Games!
The pleasure of your company is graciously requested for this gathering, but do make haste, for your first London season has begun! You'll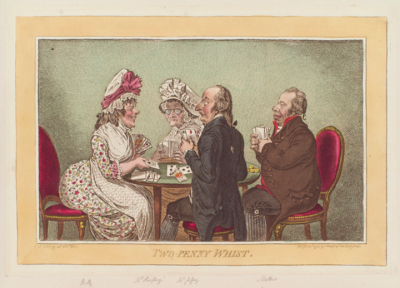 navigate the world of balls and assemblies, learn how to evade scandal and the danger of an elopement to Greta Green, and make the acquaintance of lords and ladies of the ton. No Regency period knowledge is required, but by the end of the meeting you will have learned a thing or two about Regency life, including how to properly seat everyone for supper, from the Vicar to the Dowager Countess to Miss Austen from Hampshire.
This event will be held at a member's home in Carlsbad and is open to both members and nonmembers. To attend and receive address and directions, please RSVP by Feb. 14 to millerslinda@gmail.com.