South Carolina Region: A Graphic Novel of Pride and Prejudice
Feb 18
2:00 PM - 4:00 PM
An Illustrated Pride and Prejudice
Kate Salley Palmer was inspired to adapt Pride and Prejudice as a graphic novel because of her love of the story and her desire to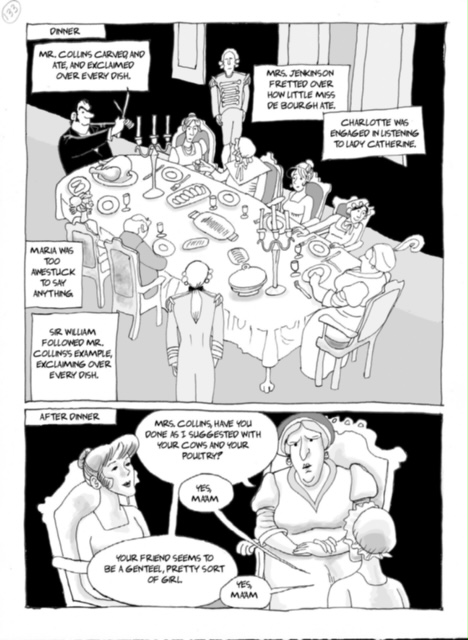 illustrate the humor the book possesses. Her wish is for reluctant readers to love the book the way she does.
Kate Salley Palmer is an award-winning, nationally syndicated political cartoonist, author, and illustrator. A native of Orangeburg and graduate of University of South Carolina, she was the state's first full-time newspaper editorial cartoonist and worked for the Greenville News for 10 years. In 1980, she received the Freedom Foundation's Award for Editorial Cartoons.
In the 1990s, she began writing and illustrating children's picture books. Alongside her husband, Jim Palmer, she started Warbranch Press Inc. in 1998 to publish her family stories and South Carolina history picture books. She has authored or illustrated more than 20 books for children, including those published by national and regional publishers such as Simon & Schuster, Boyds Mills Press, and Albert Whitman. Her book Almost Invisible – Black Patriots of the American Revolution, was a 2009 finalist in the Southeastern Independent Bookseller's Alliance's Children's Book category.
Join the South Carolina Region for an in-person meeting featuring Palmer. The event is free and open to members and nonmembers.