Southwest Region: Coverture and Marriage Law (Virtual)
Mar 4
11:00 AM - 12:30 PM
Early American Marriage Law
Coverture—a legal holdover from British colonial days—held that married women did not legally exist. During the American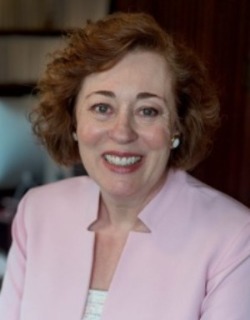 Revolution, with ideas of freedom, inalienable rights and Enlightenment everywhere, some women had hoped that this ancient oppression would be addressed. It was not, and the new nation began with coverture in place. It remains, like a ghost, in our legal machine. Find out how coverture still haunts us and what we can do about it. The answer may surprise you!
Join JASNA Southwest for this talk by Catherine Allgor, president of the Massachusetts Historical Society. Allgor attended Mount Holyoke College as a Frances Perkins Scholar and received her PhD with distinction from Yale University, where she also won the Yale Teaching Award. Her dissertation received a prize as the best dissertation in American History at Yale and The Lerner-Scott Prize for the Best Dissertation in U.S. Women's History. She began her teaching career at Simmons College and has been a fellow at the Radcliffe Institute for Advanced Study and a Visiting Professor of History at Harvard University.
Registration info coming soon!