Southwest Region: Miss Austen Goes to Washington
May 6
9:00 AM - 3:00 PM
Jane Austen and Politics
JASNA Southwest's eagerly awaited in-person meeting at the historic Mission Inn in Riverside, Calif., postponed for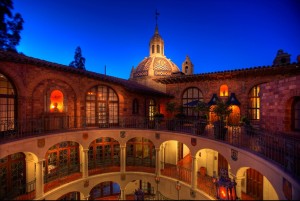 three years, concludes with an optional tour of the Mission Inn and features three speakers:
Congressman Mark Takano (D-Riverside), who taught British literature in the public schools for 24 years before being elected to Congress in 2012 and launching a Jane Austen reading group on Capitol Hill
Danielle Spratt, professor at Cal State Northridge on "Austen and the Politics of Resistance"
Susan Straight, acclaimed author and Riverside native on "In the Country of California: Women Writers, Story and Resistance"
Riverside has many attractions for you to enjoy on your own, including the acclaimed new Cheech Marin Center for Chicano Art & Culture. A curated list of interesting activities will be made available with registration.
We will be sending out registration materials in late February for our upcoming meeting on May 6, 2023, at the Mission Inn in Riverside. Registration for this meeting will close on March 31.
In order to plan for this meeting, we need to know in advance if any individuals require ADA accommodations.
If you intend to register for and attend this meeting and you require ADA accommodation at this meeting, please advise us no later than February 10 with a brief description of the accommodation needed. Please email us at jasnasw@jasnasw.com.