---
Persuasions #9, 1987 Page 36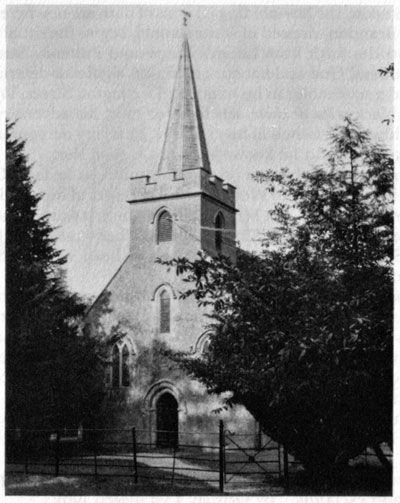 St. Nicolas Church, Steventon.  Photo by Rowland McMaster<![if !supportEmptyParas]> <![endif]>
<![if !supportEmptyParas]> <![endif]>
<![if !supportEmptyParas]> <![endif]>
News from St. Nicholas Church,
Steventon
<![if !supportEmptyParas]> <![endif]>
Once again we are so pleased to have this opportunity to send greetings to members of JASNA, especially to those who have visited St. Nicholas Church, and to the many who have made contributions to assist us in the maintenance of our church.  It has been a pleasure to welcome members to Bassetts Farm, and we sincerely hope there will be many more happy meetings.
Plans are well in hand for the restoration and decoration of the interior of the church.  By summer 1988 St. Nicholas will be fresh and clean but in no way changed.  The possibility of restoring medieval painting is to be investigated.  The budget cost of this second phase is considerable.  We can truly say that it would be impossible for us to contemplate this work without your encouragement, friendship, and financial contributions.  We thank you most sincerely for all of these and shall be so grateful for your continued support.
<![if !supportEmptyParas]> <![endif]>
Joyce Bown