2000 Annual General Meeting, Oct. 13-15, Boston, MA, USA
Theme: "Pride and Prejudice: Past, Present, Future"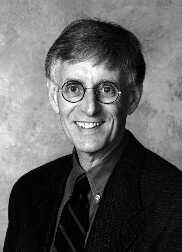 Friday, October 13th session:
Ed Copeland, Professor of English at Pomona College in Claremont, California, will begin the meeting on Friday afternoon by considering the ways in which Jane Austen's novels were absorbed into contemporary culture. Professor Copeland's past work on Austen has focused on consumerism and material culture in women's fiction. He co-edited, with Juliet McMaster, The Cambridge Companion to Jane Austen (1996), a guide to Austen's works in the context of her contemporary world. He is also the author of Women Writing About Money: Women's Fiction in England, 1790-1820 (1995), and journal articles on Austen, Defoe, Smollett, Cleland,and Burney. His current long term project explores the intersection of fashion, commerce, and empire in the "silver-fork" novels of the 1820s and 1830s. The Massachusetts Region is very pleased to offer members the opportunity to hear such a distinguished scholar and speaker.
Published in Persuasions 22 (2000). "Virgin Sacrifice: Elizabeth Bennet After Jane Austen" Persuasions 22 (2000): 156-174.

Return to Home Page