2000 Annual General Meeting, Oct. 13-15, Boston, MA, USA
Theme: "Pride and Prejudice: Past, Present, Future"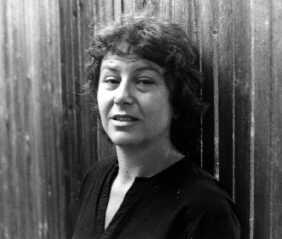 Saturday, October 14th session:
On Saturday morning, the meeting will recommence with a presentation by Ruth Perry, Ph.D., Professor of Literature at Massachusetts Institute of Technology. Her presentation is titled, intriguingly, "Sleeping with Mr. Collins." Professor Perry teaches in the Literature faculty at M.I.T. and is the founding director of the Women's Studies Program there. Her work in eighteenth-century studies focuses on the history of fiction.
Professor Perry is working on a full-length study called Novel Relations: The History of the Novel and the Family in English Society 1750-1810. Her many published works include an essay in Persuasions (1994) entitled "Austen and Empire: A Thinking Woman's Guide to British Imperialism", a chapter entitled "Home at Last: Biographical Background to Pride and Prejudice" in Approaches to Teaching Austen's Pride and Prejudice (1993, edited by Marcia Folsom), and the article "Interrupted Friendships in Jane Austen's Emma" in Tulsa Studies in Women's Literature (1986).
Published in Persuasions 22 (2000). "Sleeping with Mr. Collins." Persuasions 22 (2000): 119-135.

Return to Home Page