2000 Annual General Meeting, Oct. 13-15, Boston, MA, USA
Theme: "Pride and Prejudice: Past, Present, Future"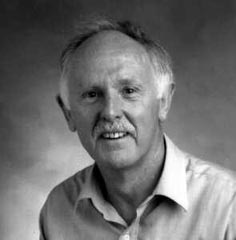 Saturday, October 14th session:
On Saturday at noon, the meeting will turn its attention to Pride and Prejudice "present" with a presentation by John Wiltshire. In his presentation, whose working title is "Recreating Jane Austen: Contemporary Responses to Pride and Prejudice", John will discuss Mr. Darcy and consider the male response to the novel.
John Wiltshire was born in England and educated at Cambridge University. On graduation, he was appointed to a lectureship at the University of Sidney in New South Wales, Australia. He joined the newly founded La Trobe University in Melbourne, Australia, in 1968, and taught there happily ever since. He is now a Reader in the School of English, a position classification that has no real North American equivalent but is similiar to a professor.
He is the author of Samuel Johnson in the Medical World: the Doctor and the Patient (Cambridge 1991) and Jane Austen and The Body 'the Picture of Health' (Cambridge, 1992), two books which combine medical and literary history with critical reading of authors. His work in medical history whas led to cooperation with a number of medical and health care professors, so that he is currently engaged in a number of research projects in the health care field, including an examination of "micro-ethics" of the clinical consultation, and a study of the role of narrative and metaphor in the remaking of post-operative identity. Although the 18th century is his first love, he has published extensively in the areas of nursing and medical ethics.
As well as teaching a course on Jane Austen, John teaches introductory subjects for English students and advanced courses in psychoanalysis and literature, critical theory and narratives of illness and embodiment. He has been frequently invited to speak to the Jane Austen Society of Australia, the Johnson Society of Australia, and was a keynote speaker at the 1997 AGM in San Francisco. He is currently collecting some of his earlier works on Jane Austen into a book, provisionally called Jane Austen, Our Contemporary. Attendees of the 2000 AGM can anticipate with pleasure John's unique perspective on Austen's work as it is interpreted today.

Return to Home Page