Special Events, Special-interest Sessions, Diversions & Workshops
". . . there was so much to be said between the brother and sister."
Late Breaking news! 11th Hour Theater Company presents Austentatious. See text below.
No doubt JASNA brothers and sisters will have much to say about the many events that the 2009 AGM has to offer. Special events, special-interest sessions, workshops, demonstrations, and diversions, such as shopping at the Regency Emporium, will keep attendees occupied and entertained during their stay in the City of Brotherly Love. The city itself adds to the AGM's special events program by having many connections to Jane Austen. Brochures that list these connections will be distributed at the Philadelphia AGM so that attendees can go on the self-guided tours detailed in the brochures. Also, very good walkers can find Letterbox events, created by a JASNA member, in the surrounding Philadelphia counties.

Special Events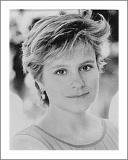 Thursday, October 8, 8:00 to 9:30 p.m.
Elizabeth Garvie in Conversation with Dr. Elisabeth Lenckos
Ticketed event: $10
For many of us, Elizabeth Bennet is not only the most beloved Austen heroine, she is the perfect sister. Who would not want Lizzy to defend her, Lizzy in whom to confide, Lizzy with whom to giggle? Elizabeth Bennet is decidedly a sister who would soothe every sorrow and gild every pleasure. Members of the Eastern Pennsylvania Region are justly proud and thrilled to present "Elizabeth Garvie in Conversation with Dr. Elisabeth Lenckos." Elizabeth Garvie brought Elizabeth Bennet to life in Fay Weldon's brilliant adaptation for the BBC's 1980 production of Pride and Prejudice.
Elisabeth Lenckos will discuss with Ms. Garvie how she came to star in the well-loved production, how she prepared for her role, her opinion of Elizabeth Bennet and her sisters, in short, everything we could want to learn. Elisabeth Lenckos is also a treasure. She is a member of the Greater Chicago Region, was on the 2008 Steering Committee, is a JASNA Life Member, and teaches at the University of Chicago.
Elizabeth Garvie, in addition to her groundbreaking television portrayal of Lizzy Bennet, has won acclaim for her performances in The Good Soldier by Ford Madox Ford, The Mirror Crack'd from Side to Side and The House of Elliot. She has had a long career in the theatre, including the National Theatre, where she appeared with Dame Judi Dench in The Importance of Being Earnest and Sir Ian McKellen in Wild Honey. She is also an accredited film actor in Jane Eyre, Diana: Her True Story, and Hostage with Sam Neill. Ms. Garvie was married to the very popular actor Anton Rodgers, who passed away in 2007, and she has three sons. She is a most inspiring speaker and lecturer, and has developed and toured with the show "Celebrating Jane Austen."
You may pre-register for the curtain-raiser on the AGM registration form.

Friday, October 9, 8 p.m.
Austentatious
Ticketed event: $26.50
Eleventh Hour Theatre Company will re-stage Austentatious as part of a fund-raising event benefiting their non-profit theater group. Those attending the JASNA AGM are welcome to see this musical that re-interprets Jane Austen's Pride and Prejudice in a most unusual and very entertaining way.
NOTE: This special event is optional and not part of the AGM. It is an independent theater event that members may choose to attend by buying tickets directly from the theater company on its web site. Please do not contact the AGM to purchase tickets.
Further details:

General admission tickets are $26.50, including service fee. Seating is limited; purchase tickets early to avoid disappointment.
There is no reserved seating. General admission only.
Tickets may be purchased online using only this special link.
You will receive an email confirmation; bring it with you as it will serve as your ticket. NOTE: Be certain to check your email inbox and your junk mailbox for email regarding your tickets.
Transportation to and from the hotel will be provided by the AGM for those who have purchased tickets to Austentatious. Free trolleys will loop from the hotel to the theater an hour before and an hour after the performance.
Trolleys will begin the loop at 7 p.m. and end the loop at approximately 11:30 p.m. Note: an email confirmation from 11th Hour Theatre will guarantee your place on the trolley.
Sunday, October 11, 7:30 a.m.
I Must Learn to Make a Better 3K Run
MK Carmichael, a longstanding member of the host region, will lead a group of very good runners on what we call the "I Must Learn to Make a Better 3K" run. Interested parties will meet in the hotel lobby at 7:30 a.m. to participate in an easy-paced run that loops from the hotel to historic sites and back again. Your fine eyes will be brightened by the exercise.
Sunday, October 11, 6:00 p.m.
Post-AGM Dinner at the City Tavern
Ticketed Event: $95
A delicious meal shared with the best company is a great reward after a long weekend of talking all things Jane. How fortunate we are to dine in historic City Tavern, which Jane Austen could have visited – were she to travel to Philadelphia. It was here that John Adams, Benjamin Franklin, and Thomas Jefferson met to imbibe potent potables and talk a little treason. If you watched the award-winning series "John Adams," you will have seen dining rooms of the City Tavern.
The three-course meal includes a complimentary glass of wine, Cream of Mushroom Soup, Tavern Country Salad and rolls, and Seasonal Fruit Cobbler, served warm, for dessert. Menu options are: (1) Fillet of Salmon with Beurre Blanc Sauce and (2) Tenderloin Tips of Beef & Domestic Mushrooms.
NOTE: The building does not have handicap access; dining and restroom facilities are on different levels accessible only by stairs.
You may pre-register for the dinner on the AGM registration form.
Sunday, October 11, 9:00 to 10:00 a.m.
Christ Church Service
We are welcome to attend Sunday service at historic Christ Church. "No other church has played a more significant role in our nation's birth", said historian David McCullough. Founded in 1695, the church's congregation has included William Penn, Benjamin Franklin, Betsy Ross, John Adams, and George Washington. During the Episcopal service, one of Jane Austen's prayers will be read.

Special-interest Sessions

Thursday, October 8, 3:30 to 4:20 p.m.
Linda Slothouber, Co-Regional Coordinator of the Washington, D.C. Region and member of the Wedgwood Society
Elegance and Simplicity: Wedgwood on Jane's Table and in her Novels
Published in Persuasions 31 (2009). "Elegance and Simplicity: Jane Austen and Wedgwood" Persuasions 31 (2009): 163-172.

The year 1775 saw the birth of two English treasures: Jane Austen, and the typically blue-and-white ceramic known as Wedgwood jasperware. By the time Jane came on the scene, Josiah Wedgwood was already famous, having produced dinnerware for the tables of two queens and revolutionized the business of pottery-making. This presentation will explain how Wedgwood shaped the world in which Jane lived. Slothouber will identify the Wedgwood products that Austen would have known and will discuss the references to Wedgwood in her novels and letters. She will display examples of circa-1800 Wedgwood from her collection.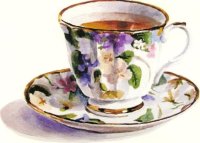 Friday, October 9, 10:00 a.m. to 10:50 a.m.
Mim Enck, President of the East Indies Tea Company
It's All in the Leaves
Sharing a well-brewed cup of tea with a favorite sibling is a much appreciated pastime. Mim Enck, President of the East Indies Tea Company, has spent most of her life appreciating, learning about, and teaching others about tea. JASNA members appreciate the details of a Jane Austen phrase and Ms. Enck will teach us to appreciate the subtlety of Lapsong Souchong. Ms. Enck will discuss the "au courant" nature of tea – from Jane Austen's time to today. She will explain the differences between tea varieties, how important water is in tea preparation and, above all, how to prepare the perfect cup of tea. She has served on the World Tea Expo Advisory Board and is a sought-after speaker.
Friday, October 9, 11:00 a.m. to 11:50 a.m.
Louise West, Education Officer for Jane Austen's House Museum
Poor Relation Makes Good
How Jane Austen's House Museum is Celebrating Edward's Gift to His Sisters 200 Years Later
Chawton Cottage, the gift of brother Edward Austen Knight to his sisters and his mother, is celebrating that gift 200 years later in 2009. Now known as Jane Austen's House Museum, learn from Louise West how Edward's gift is being honored as the museum improves its visitor services with the opening of the Austens' kitchen, the introduction of an audio-visual presentation for visitors, the opening of a new learning center, and the creation of a large shop in the Granary barn.
Sunday, October 11, 12:30 to 1:30 p.m.
Celtic Harpist Mark Carroll
Musician Mark Carroll has played the Celtic harp for decades. In addition to loving music the way a JASNA member loves Jane Austen, Mr. Carroll has an appreciation for the history of music and musical instruments. Come listen to Jane Austen's favorite music, some of which she played for her brothers and sister. Mr. Carroll will not only play the harp but will share his knowledge of the popular music of Jane Austen's time.

Workshops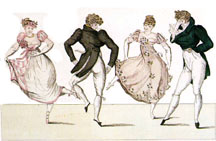 Country Dance Workshop
$20 (maximum 40 participants per class)
Thursday, October 8, 10:00 a.m. to 11:30 a.m.
Thursday, October 8, 2:00 p.m. to 3:30 p.m.
Friday, October 9, 8:30 a.m. to 10:00 a.m.
You need not worry, like Emma, if you are dancing with a brother or sister during this workshop led by Joanna Reiner, accompanied by members of the Germantown Country Dancers. Members of the Germantown Country Dancers will conduct dance workshops to prepare you for Saturday night's Regency Ball. All levels of dance experience are welcome.

Reticule Workshop
$20 (maximum 20 participants per class)
Thursday, October 8, 2:00 p.m. to 3:30 p.m.
Friday, October 9, 8:30 a.m. to 10:00 a.m
Why borrow a sister's reticule when you can have one of your very own? A beautiful reticule enhances not only a Regency costume but also today's little black dress. Laura Boyle, proprietress of Austentation, will teach us to make and decorate a fully lined drawstring bag, just in time for the Regency Ball. How perfect for holding a lace handkerchief, a silhouette, or a Blackberry. Complete reticule kits will be provided in class. You can choose one that contrasts with or compliments your banquet/ball attire. Only basic hand-sewing skills are needed. Bring small scissors if desired.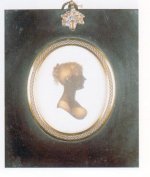 Silhouette Workshop
$25 (maximum 20 participants per class)
Thursday, October 8, 2:00 p.m. to 3:30 p.m.
Friday, October 9, 8:30 a.m. to 10:00 a.m.
When parted from your beloved sibling, you may glance at the silhouette of him or her that you have packed in your trunk to ease the pain of separation. Learn to create a silhouette of your own design, guided by Anne Leslie who brings over 20 years of experience in the art of papercutting. Anne Leslie, one of only 75 silhouette artists in the United States, will teach attendees how to cut portraits. Anne's skill will also be offered in the Regency Emporium. Those who wish to take the workshop or have a silhouette made in the Emporium may bring a portrait photograph of the object of one's desire.
You may pre-register for all workshops on the AGM registration form.

Demonstrations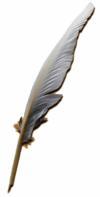 Thursday, October 8, 12:30 p.m. to 3:15
So many letters to be written to a brother or sister when that cherished family member is far from home. How did Fitzwilliam Darcy mend his pen when he wrote to Georgiana? How did Fanny fold her letters to brother William? You will learn all this and more at the letter writing demonstration on Thursday, October 8 when members of the Society of Scribes and IAMPETH (International Association of Master Penmen, Engrossers and Teachers of Handwriting) show us all the details involved in writing a Regency letter. Robert Hurford, Linda Grey, and Therese Hahn will demonstrate the art of writing. Mr. Hurford will talk about the exacting process of mending pens, producing ink, which feathers make the best pens, in short: all the wonderful details of which JASNA members are so fond.
Saturday, October 10, 1:00 p.m. to 1:50 p.m.
Dressing Mr. Darcy
How did the well-dressed brother maintain his wardrobe? Lisa Brown of the Syracuse Region reprises part of her popular workshop presentation to explain what the well-dressed Regency man wore. Better yet, Lisa explains how JASNA members can easily and economically replicate a stylish ensemble. Alas, we are not above vulgar economy in these trying times, so Lisa's inventive methods for achieving Regency dress will be most welcome.
Saturday, October 10, 8:30 p.m. to 9:30 p.m.
Diane Wilkes & the Jane Austen Tarot
Diane Wilkes, 2009 AGM Steering Committee member, will discuss the tarot – more specifically the Jane Austen tarot that she designed. Ms. Wilkes will lead audience members in an interactive tarot session, asking them to draw a card and explain its significance. She will explain how she created the deck, why she chose to assign the values to the characters, and will share wonderful details about the publishing process of the deck and its accompanying handbook. Which character, do you suppose, has been assigned to be the devil? Come prepared to be fascinated.

Diversions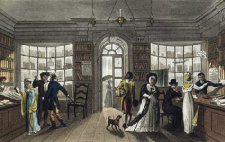 Regency Emporium
Nothing fatigues Janeites more than doing what they do not like. Luckily, they like to shop. Browse and buy at the Regency Emporium! Books, tea, silhouettes, hats, gloves, reticules, more books, regional wares, and books will be available for the discerning shopper. Among the vendors are: Jane Austen Books, Barnes & Noble Booksellers, Austentation, Anne Leslie Silhouettes, W. Britain, and East Indies Tea Company. Representatives from Chawton House Library and Jane Austen's Regency World magazine will also be at the emporium.
Thursday, October 8, 8:00 a.m. to 7:00 p.m.
Friday, October 9, 8 a.m. to 8:00 p.m.
Saturday, October 10, 8 a.m. to 5:00 p.m.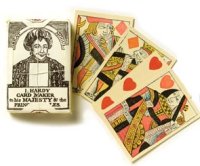 Whist Room
"What shall we play at?" Though sister Marianne hates whist, many members of JASNA do not. Join your brothers and sisters—perhaps not Anne Elliot as she is no card-player—in card games. Tables will be equipped with decks of cards, pencils, and notepads.
Thursday, October 8, 6:00 p.m. to 10:00 p.m.
Friday, October 9, 8:00 p.m. to 10:00 p.m.
Saturday, October 10, 8:30 p.m. to 11:00 p.m.

Brochures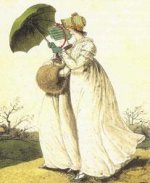 Jane Austen's Philadelphia & The Dashwood Sisters Tour Philadelphia
These two self-guided walking tours of Philadelphia are sure to please JASNA brothers and sisters. The brochures, to be found in tote bags distributed at registration, list sights and related information connected to Jane Austen ("Jane Austen's Philadelphia") and sights for which the city is famous ("The Dashwood Sisters Tour Philadelphia"). Schedule a day either before or after the conference to explore the interesting connections to Jane Austen, such as the Prince Regent's rosewood chest at The Rosenbach Museum, or famous Philadelphia offerings like the "Dream Garden" glass mosaic by Tiffany. (Note that "Jane Austen's Philadelphia" was distributed at the 2008 AGM and that exhibits listed in it will be open for the duration of the AGM only.)

Letterboxing


Curious tourists who are avid hikers could arrive early in the region to go on self-guided letterboxing events. Those already familiar with letterboxing will be delighted to learn that the area is home to many letterboxing activities devoted to Jane Austen and her six novels. Those unfamiliar with the hiking pastime will learn all they need to know by visiting the letterboxing web site. Come to the Philadelphia area early or stay after the conference to hike through the city's surrounding countryside. (Note that the letterboxing events are not sponsored by the AGM, the region nor by JASNA and are some distance from the city.)
Note: to find the Austen letterboxes, visit the search page and enter "Austen" in the "Word/phrase in box name" space.