2021 AGM Registration Opens July 14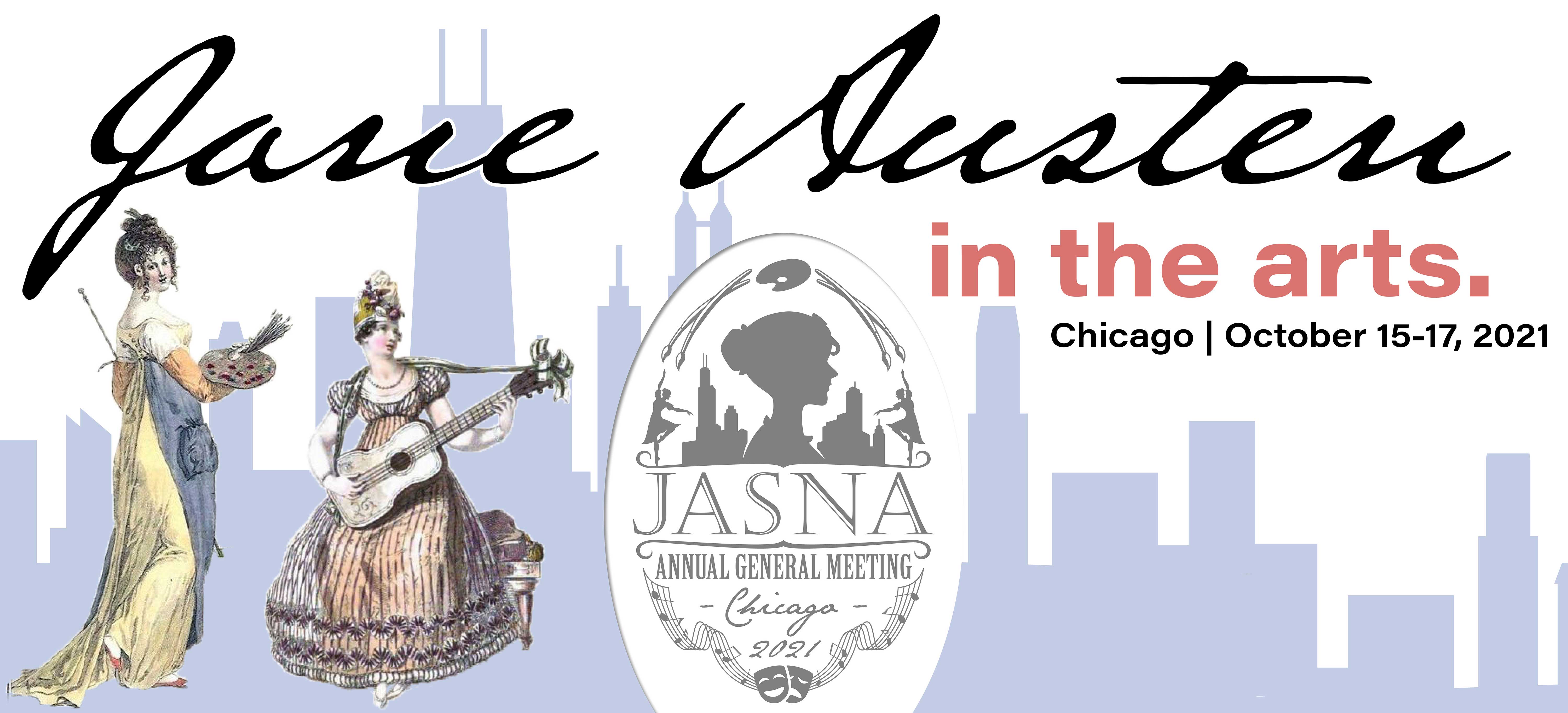 Mark your calendar! Registration for JASNA's 2021 Annual General Meeting (AGM) opens Wednesday, July 14.
We're thrilled to be able to meet again in person this year! Members will gather in Chicago October 15-17 to explore "Jane Austen in the Arts." Our Host Region has assembled an exciting lineup of plenary and breakout speakers, special interest sessions, tours, workshops, and unique theater, music, and cultural events available only to AGM attendees. Catch up with old friends and make new ones. Plan to come early and stay late. Our kind of town will be your kind of town! Visit the 2021 AGM website for the latest program and registration details.
Can't attend the AGM in person? JASNA will not hold a "virtual AGM" this year as we did in 2020, but we will offer a streamlined, online version of the conference comprising selected conference presentations after the AGM for a separate registration fee. Details about registering for the online presentations will be posted later this summer.
COVID Health and Safety Protocols
We will follow local government regulations regarding health and safety as well as conference industry best practices to make the 2021 AGM a safe and comfortable experience for everyone. The City of Chicago is on track to be "fully open," with no restrictions on large meetings, beginning July 4. However, there is always the chance that regulations may tighten again, so we urge you to purchase travel insurance or make refundable arrangements. Learn about vaccination requirements and more in the AGM FAQs.
New Registration Practices
AGM registration will be offered online only and will open Wednesday, July 14. There will be two opening times that day (12 noon and 9:00 pm Eastern Time), with the available spaces split between them. This approach will give people who work during the day or live in another time zone a better opportunity to register.
The JASNA hotel room block will also open on July 14. Please visit the Hotel page on the AGM website and use the link provided there to reserve your room, or mention "JASNA" when you call the hotel.
To receive an email reminder the day before AGM registration begins, log in to the Member Portal and make sure you are signed up to receive "JASNA Email & AGM Updates" in the "Email List and Printed Publication Preferences" section of your profile.