Jane Austen and Diversity: Special Issue of Persuasions On-Line Released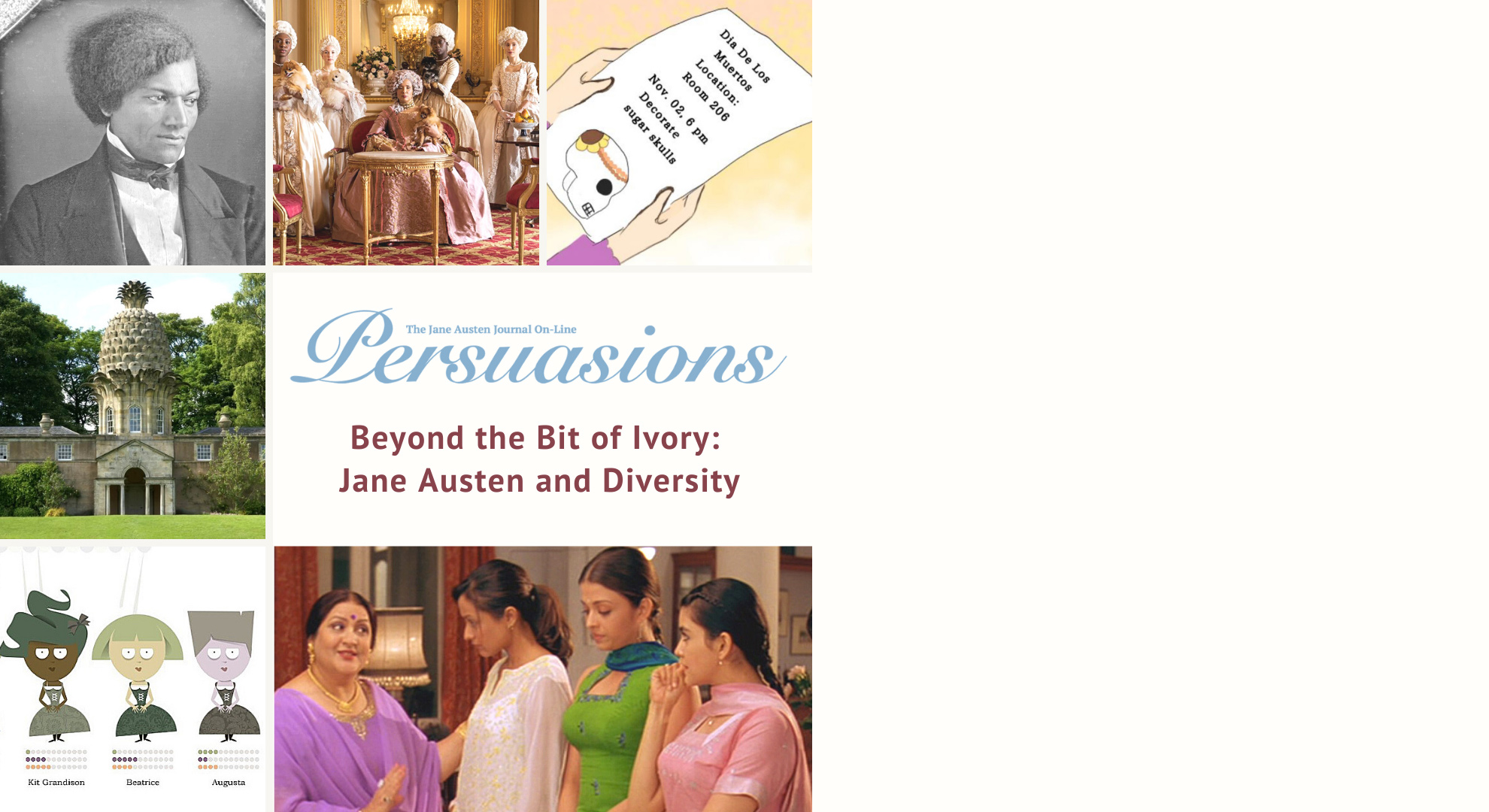 Our journals, Persuasions and Persuasions On-Line, have long been a resource for Austen scholars and readers, offering articles written by academic experts and knowledgeable fans that provide new insights into Jane Austen's works, life, and times from a variety of perspectives. We recognize that we all have more to do in support of that effort in the Austen community. Last July Danielle Christmas and Susan Allen Ford sent out a call for papers seeking contributions for this special issue of Persuasions On-Line on the theme "Beyond the Bit of Ivory: Jane Austen and Diversity."
This issue (Vol. 41.2) is a single, modest contribution to an under-prioritized discussion that has been simmering all along; for many, it's always been just below the surface. Many of the contributors to this issue (as well as others) have been participating in this conversation for a long time, and we appreciate their willingness to lend their voices to broadening Janeites' understanding of the intersections of race, ethnicity, gender, ability, culture, and class within and around the works of Jane Austen.
The essays in this issue explore a variety of topics. Some examine Austen from the perspective of bodily diversity, differences in social class, and the evangelical movement's involvement with abolition. Several consider Austen's works in the context of slavery and (post)colonialism, while others discuss book and screen adaptations of Pride and Prejudice, focusing on the South-Asian cultural context. An article on race in the Regency includes a look at how the treatment of Austen's "half-mulatto" character, Miss Lambe, is embedded in Regency culture, and essays on screen adaptations set in the Regency explore the associated racial politics embedded in their production and popularity and discuss diverse casting. Another essay discusses racial representation in the world of Austen-inspired games. Rounding out the issue are two essays on the topic of teaching Jane Austen and making her relatable to a diverse group of students—or any other discussion group. In addition, we have included a bibliography of previously published Persuasions and Persuasions On-Line articles on slavery, abolition, and empire for those who wish to read more.
We hope these articles enhance readers' understanding of the context of Jane Austen's life and works and inspire discussion of what it means to read—and love—her works in this social moment.
We also hope that scholars and lay readers will continue to think and write about diversity and the real and imagined worlds of Jane Austen for publication in JASNA's journals. Every issue of Persuasions and Persuasions On-Line has room for articles on topics that inspire new insights into Austen's works, life, and times.
Go to the Table of Contents for the Summer 2021 edition, Volume 41, No. 2.




Many thanks to the contributing authors and to the co-editors of this important issue, Danielle Christmas and Susan Allen Ford. This publication would not have been possible without their efforts.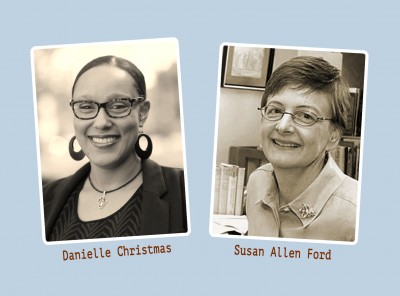 Danielle Christmas is Assistant Professor of English & Comparative Literature at the University of North Carolina at Chapel Hill. Her research considers atrocity in contemporary American fiction. Her book, Plantation Predators and Nazi Monsters: Labor, Sex, and Madness in American Holocaust and Slavery Fiction, is forthcoming from Rutgers University Press.
Susan Allen Ford is Editor of Persuasions and Persuasions On-Line. She is Professor of English Emerita at Delta State University and has published essays on Jane Austen and her contemporaries, the gothic, detective fiction, and Shakespeare. She is slowly working on a book on what Austen's characters are reading, "Jane Austen's 'Great Readers': When Characters Read Books."