Recreating Jane Austen's Garden
June 12, 2021
by Kim Wilson

Get inspired to create your very own "Jane Austen garden" on a suburban acre, in a small town garden, or even on the balcony of a city apartment. In this post, Kim Wilson introduces her short video, "Recreating Jane Austen's Garden," which was originally produced for JASNA's 2020 Virtual AGM.

I've always been drawn to Jane Austen's descriptions of gardens and nature in her novels and letters. I love how her heroines and heroes appreciate the outdoors, and how the characters we love to hate do not. I love Fanny Price because she is inspired by nature poetry in Mansfield Park, and I was delighted to discover that Jane Austen insisted on planting flowers mentioned in William Cowper's poetry in her own garden. My inspiration is, of course, Jane Austen herself, and I'm especially pleased when I can plant a flower or use a design that makes me feel a connection to Austen and her times.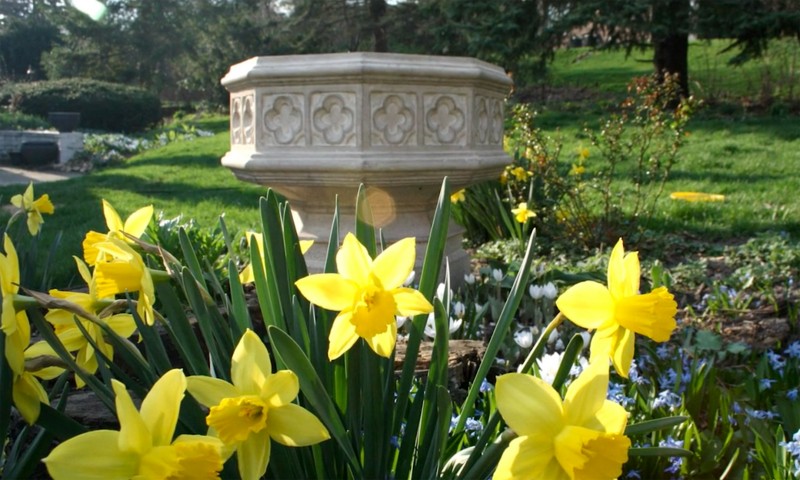 Jane Austen's own love of a garden seems especially reflected in her novels when her heroines take refuge in gardens for privacy and for the soothing influences of nature. Fanny Price finds what Austen calls "animation, both of body and mind" in the gardens of Mansfield Park; Emma walks in the shrubbery and returns "with spirits freshened, and thoughts a little relieved"; and after walking in her brother's garden, Austen wrote, "The garden is quite a love . . . . I go & refresh myself every now & then, & then come back to Solitary Coolness." That emotional connection seems to me to be as important as any historically correct duplication when we try to create our own Jane Austen gardens.
The quaint cottage garden, the elegant villa garden, and the breathtaking grounds and gardens of the great estates all appear in Jane Austen's novels. How do we begin recreating them? What plants were grown by the gardeners of the day, and where did they grow them? What would the flower gardens have looked like, and where exactly should one place a shrubbery?
In this video I've tried to show the range of possibilities for recreating Austen-era gardens today. If you have Mr. Darcy's money, the possibilities are endless, but for the rest of us, Jane Austen inspirations are everywhere. A newly laid-out suburban lawn can be turned into a shrubbery walk for Lady Bertram and Pug, a city lot can host a geometric parterre garden, and even in a tiny city apartment, a single hyacinth bulb in a vase for Catherine Morland can be a Jane Austen garden.

Copyright Kim Wilson



Kim Wilson is a writer and speaker, a JASNA Life Member, and Regional Coordinator for JASNA-Wisconsin. She has presented at several previous AGMs. She is the author of At Home with Jane Austen, Tea with Jane Austen, and In the Garden with Jane Austen.