Pride and Prejudice
Voted America's #4 Best-Loved Novel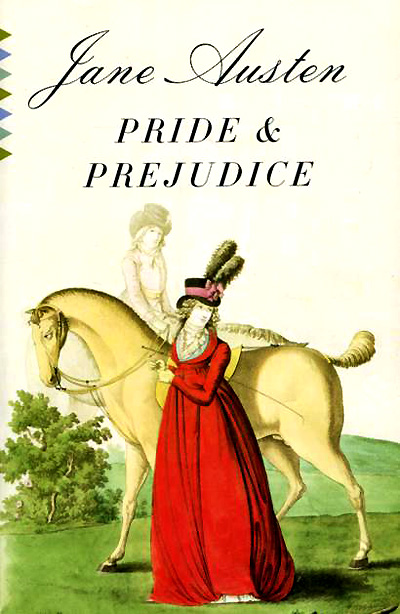 The votes are in! Pride and Prejudice was chosen as America's #4 best-loved novel by participants in The Great American Read poll.
The Top 5 novels and the winner were revealed during the final episode of the eight-part PBS series, which aired October 23. Over 4 million votes were cast between May 22 and October 18 as viewers voted for their favorite books from a list of 100 finalists (determined by an earlier national survey).
Although published over 200 years ago, Pride and Prejudice continues to win the hearts of readers worldwide, thanks to its lively, modern heroine, Elizabeth Bennet; unforgettable comic characters; witty dialog; and universal themes that still resonate with readers today: love, money, social mobility, and self-knowledge.
Jane Austen's light, bright, and sparkling classic is in good company. The other books in the Top 5 include To Kill a Mockingbird, which took first place as America's best-loved novel, as well as the Outlander series (second place), the Harry Potter series (third place), and the Lord of the Rings series (fifth place).
Many thanks to everyone who voted for Pride and Prejudice and helped place it among the Top 5 of America's favorite novels! We hope the news will encourage even more readers to pick up a copy of Pride and Prejudice and discover for themselves the timeless and universal appeal of the book—and Jane Austen.

The Great American Read, an eight-part PBS television and online series, explored and celebrated the power of reading, told through the prism of America's 100 best-loved novels, which were chosen earlier in a national survey. Viewers were invited to read these novels and vote for their favorite books over the course of five months.