Join Our Virtual Jane Austen Valentine Party!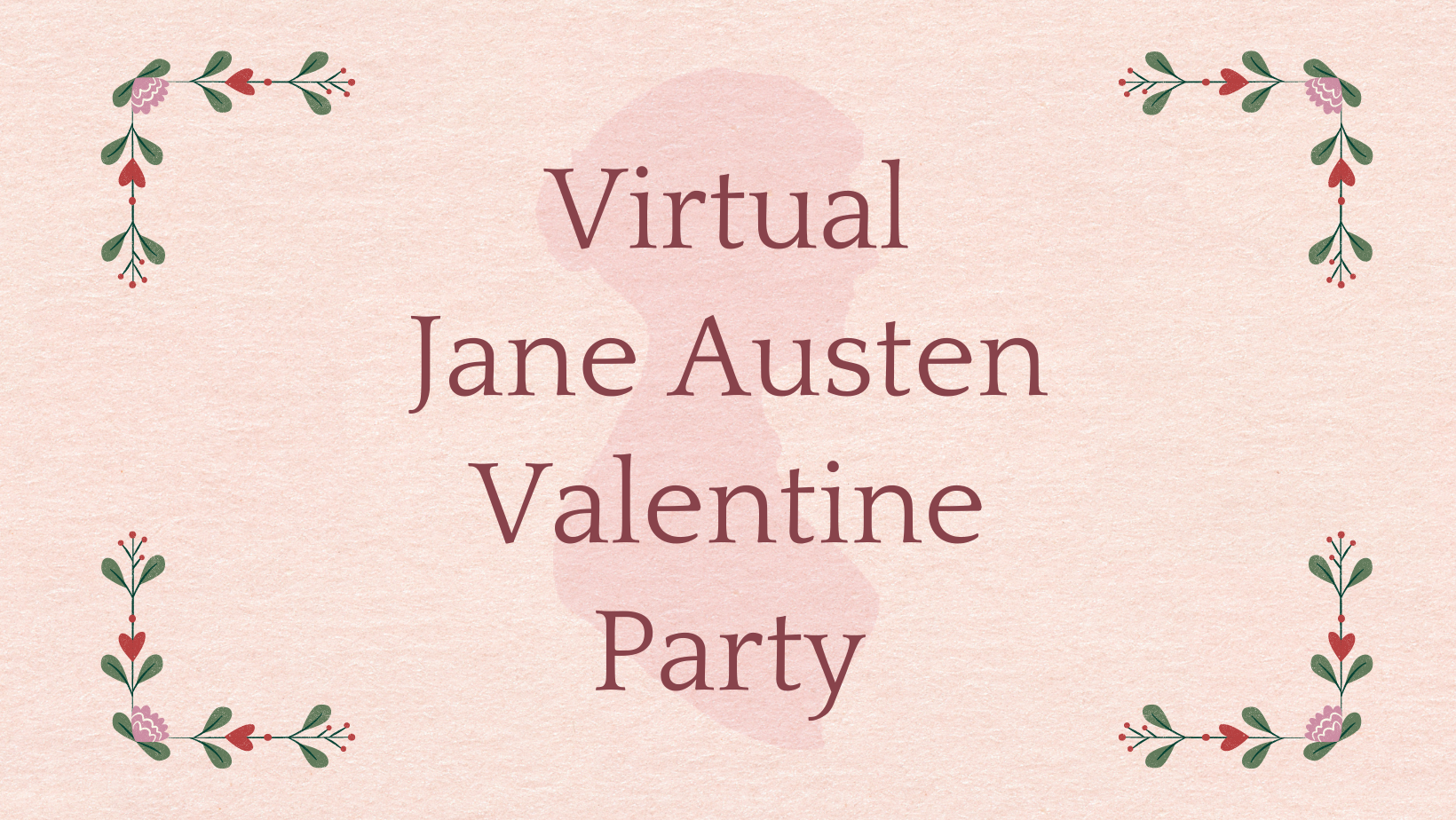 "You pierce my soul. I am half agony, half hope."
"In vain have I struggled. It will not do. My feelings will not be repressed. You must allow me to tell you how ardently I admire and love you."
"If I loved you less, I might be able to talk about it more."
These declarations of love from Captain Wentworth, Mr. Darcy, and Mr. Knightley are arguably among the most romantic in literature and would have been perfect valentine messages. And with Valentine's Day right around the corner, they have inspired us to host a Virtual Jane Austen Valentine Party.
We invite you to create an Austen-themed card (physical or digital), sweet treat, or other token of affection (no names of real people, please) and share it with JASNA and your friends between now and February 14 on Facebook, Instagram, or Twitter. Please use the hashtag #JASNAValentineParty and tag @jasnaorg. Another option is to email your photo to e-communications@jasna.org with permission to post it on our website and share it on social media.
Entries will be displayed in a special Valentine Party gallery on JASNA.org so they can be admired by all in one place. To be included in the gallery, submissions must meet the following requirements.
The creation must be your own. (Austen quotes are allowed, of course!)
It must be Jane Austen-related.
It cannot include a real person's name (to protect everyone's privacy).
There are no prizes, other than admiration of your work and the pleasure of connecting with other Janeites. This is about having fun, getting creative, and sharing your love of Austen!