Special Events
"Elegance and Propriety: English Fashion in the Era of Jane Austen"
Betsy Bashore
Thursday, 12:00 pm - 2:00 pm
Ticketed event: Cost $50, includes lunch, 500 maximum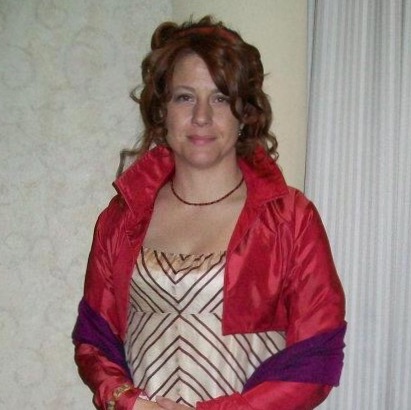 Betsy Bashore
Jane Austen and her protagonists in all her novels placed high value on elegance and propriety in dress and manners. Though mentioned infrequently in her novels, depictions and descriptions of fashion during Austen's lifetime and the period of her writings are plentiful and fill critical gaps in interpreting the station and lifestyle of her characters. What, though, did elegance and propriety in dress mean to women's of Austen's time? How would one appear elegant but restrained in one's attire for a ride in a barouche, accompanying friends to a picnic, attending a ball? This talk examines the style and selection of dress for these everyday occurrences and the impact of differences in British and French values—modesty and simplicity versus provocative and ornate—on fashion in England from 1795-1820.
Betsy Bashore, noted authority on the construction and interpretation of early 19th century dress, brings Austen-era fashion to life. Ms. Bashore's fashion show has been very popular every year at the Jane Austen Festival in Louisville.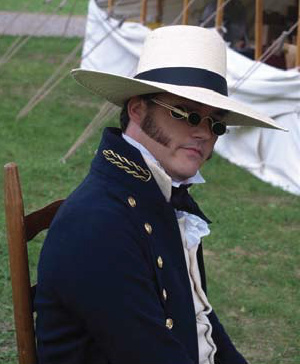 Albert Roberts
"Royal Naval Surgeon in the Time of Jane Austen"
Albert Roberts
Thursday, 2:00 pm - 2:50 pm
No charge
Mr. Roberts demonstrates and explains common surgical techniques of the day with a character from the Golden Age of Sail that could have been a contemporary of Austen's sea-faring brothers, Horatio Hornblower or Patrick O'Brian's Dr. Maturin from Master and Commander.
Topics include bleeding, dentistry, musket ball removal, amputation, even cranial surgery at sea. Discover the true job of a Doctor and Surgeon and the perils of illness and injury in the Royal Navy in the early 1800s. Mr. Robert's strong suit is his ability to demonstrate period-appropriate medical procedures for the public in an academic, bloodless manner.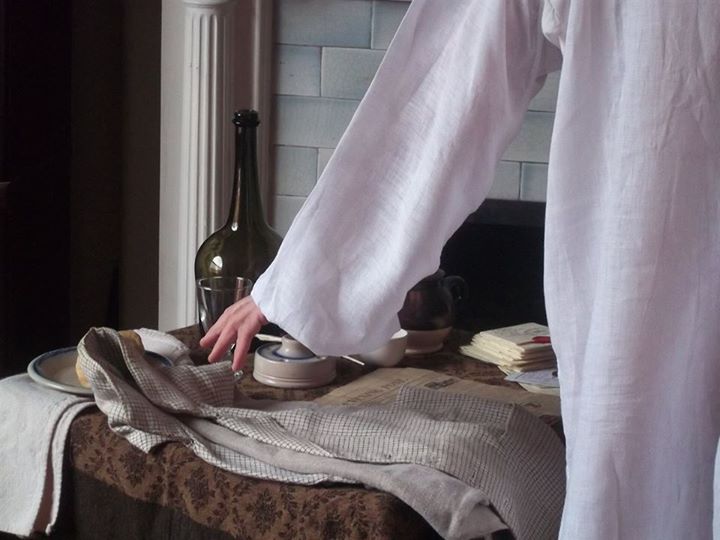 Partially-dressed Mr. Darcy
"Dressing Mr. Darcy"
Brian Cushing
Thursday, 3:00 pm - 3:50 pm
No charge
Researcher and Public History Professional Brian Cushing presents the drastic and fascinating evolution of the image and mechanics of all the layers of men's fashion during Jane Austen's era via images, reproduced examples, and a demonstration of how they properly fit on his own body. This demonstration will answer the questions of what to wear, how to wear it, and why. Brian has been the unofficial "Mr. Darcy" at the Jane Austen Festival since it began.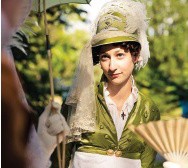 Maggie Roberts
"Undressing the Historical Lady"
Maggie Roberts
Thursday, 8:00 pm - 8:50 pm
No charge
Maggie Roberts, also known as the Undressed Lady, gives a lively presentation regarding women's dress in the early 19th century; but it's more than you might think! Mrs. Roberts begins her lecture fully dressed in an ensemble appropriate for the time and removes layers as she goes, giving an in depth explanation of each garment as well as some amusing anecdotes and witty remarks along the way. This lecture; suitable for all audiences, will have you laughing as you learn about a woman's toilette in Jane Austen's time —from the outside in!
Mrs. Roberts is an experienced living historian and seamstress. She loves to share all she learns from her extensive research of the Regency Era with her audiences in an educating and entertaining manner.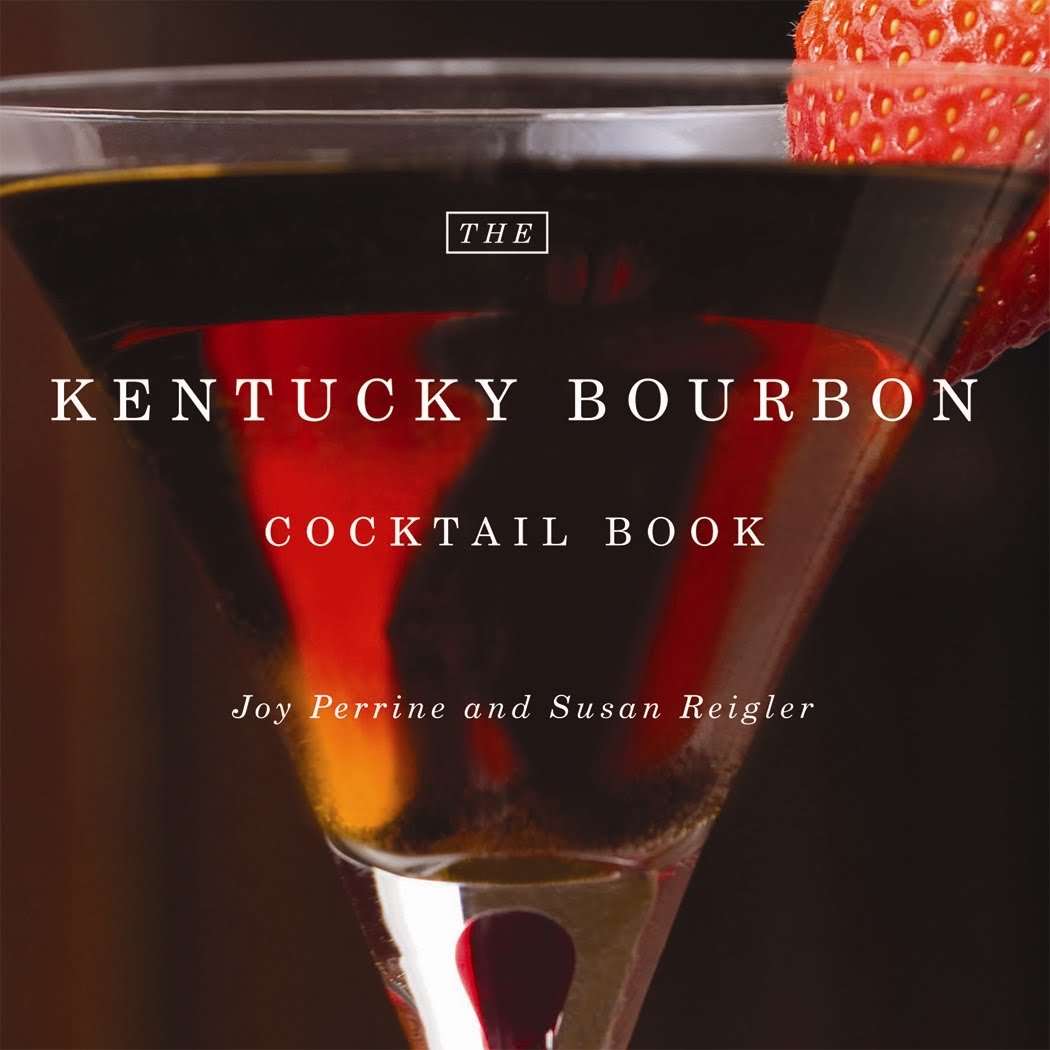 Locust Grove Bourbon Tasting and Tour
Thursday, 6:00 pm - 9:00 pm
(Transportation included, leaves at 5:30 pm)
Ticketed event: Cost $75, 53 maximum
Award winning bourbon writer (co-author of The Kentucky Bourbon Cocktail Book) and President of the Bourbon Women Association, Susan Reigler, will explain the basics of bourbon and lead a tasting of select bourbons distilled in her hometown of Louisville. The event takes place at 1790 Locust Grove and includes a tour of the house.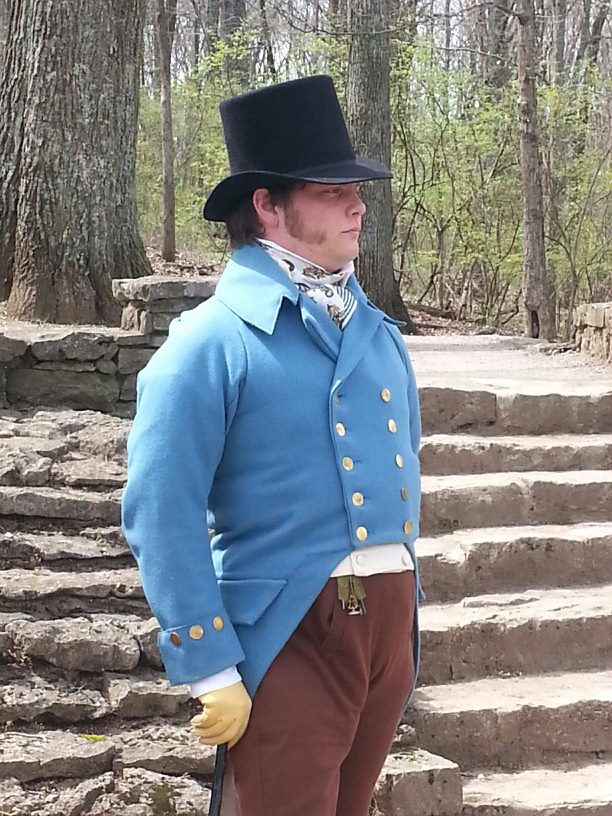 Michael Ramsey
"Hero, Scoundrel, or Dandy: How to step back into Regency England"
Michael Ramsey
Friday, 9:00 am - 9:50 am
No charge
Would you rather be a hero like Captain Wentworth, a scoundrel such as John Willoughby, or a dandy with the style of Beau Brummel? The turbulent late eighteenth and early nineteenth centuries were filled with personalities—real and fictitious—that are worthy of emulation and further exploration through living history and reenactment.
To get answers to these questions and more, please join us for a unique workshop where we will combine a multi-media presentation with a discussion of what is available to the reenactment/living history community today. Reproduction garments and accessories will be available for viewing to offer an idea of how to get started portraying members of affluent society in Regency England and what the next steps are once that journey has begun.
"Thomasina's Notebook and Thomas Lefroy's House: the life of a young woman in Austen's Dublin"
Dr. Glynis Ridley
Friday, 10:00 am - 10:50 am
No charge, open to the public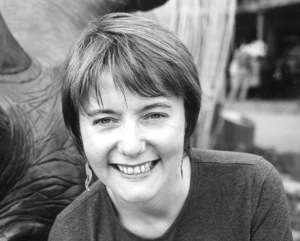 Dr. Glynis Ridley
In the early 1800s, one of the richest men in Ireland was Thomas Gleadowe-Newcomen, 2nd Viscount Newcomen, owner of a Dublin bank and a number of country estates. Though his title could pass only to his male heirs, and though Newcomen had five sons and three daughters with his long term mistress, Harriett Holland, the couple never married. From 1824-27, their daughter Thomasina kept a handwritten notebook in which family members and guests to their Dublin estate of Killester House wrote favorite poetry and made observations. In the middle of the period spanned by that notebook—in 1825—Newcomen's bank failed and the Viscount killed himself. His estates were sold to meet the bank's liabilities and Harriett Holland brought a case in the Court of Chancery to secure a home for herself and her children. The house she was granted in 1827 was Carrigglas, once a Newcomen family home, but the property mysteriously passed into the hands of Thomas Lefroy in that year and he is named as one of the parties to the lawsuit Harriett brought before the Court. Austen's readers know Lefroy as acharming young Irishman she mentions to Cassandra, and with whom Austen may have enjoyed a brief flirtation in 1796.
Dr. Ridley will explain the contents of Thomasina's notebook and the Newcomen family's involvement with Thomas Lefroy, and then look at how Thomasina's circumstances were a real world reflection of some of Austen's plots.
Meet and Greet at the Frazier History Museum
Friday, 7:00 pm - 10:00 pm
Ticketed event: Cost $45, 300 maximum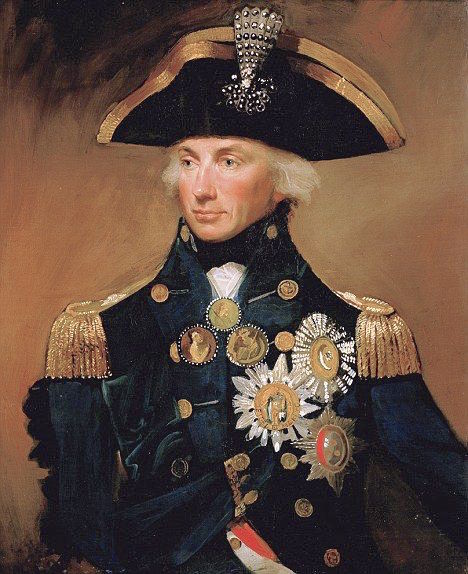 Lord Admiral Nelson
Showcasing artifacts made between the 16th and 20th centuries, the Frazier History Museum Collection displayed on the second floor explores the great themes of American history from early settlement up through 1900—Colonization, Revolutionary War, Westward Expansion, Civil War, Industrialization, the changing culture of the American Indians and the Cowboys of the Wild West. Many artifacts in the Frazier Museum once belonged to famous politicians and celebrities, great Native American warriors, soldiers, and noted frontiersmen.
Just for JASNA, there will be a special showing of "God and my Country" featuring actor Bryan Austin as Lord Admiral Nelson. Lord Nelson is arguably one of the greatest military leaders of recorded history, whose efforts and tactics to combat the appetite of the French and defend his country have earned him the respect and admiration of thousands over the course of time. From his early career, to the victories at Cape St. Vincent and the Nile he maintained the love and loyalty of the men who served under him and found glory and grace amidst the havoc of war. However, the tactics and strategy of England's "god of war" are only a stitch in the vast tapestry of what makes Nelson, and the events around his life such a compelling story to tell.&nbsp Bryan Austin, veteran actor and historical interpreter at the Colonial Williamsburg Foundation, resurrects Britain's greatest hero through performance and explores the various triumphs, tribulations, and events that makes Nelson the legendary hero he has grown to be.
Sunday Service
Sunday, 9:00 am - 10:00 am
Parson John F. Jarboe
Galt House Hotel
No charge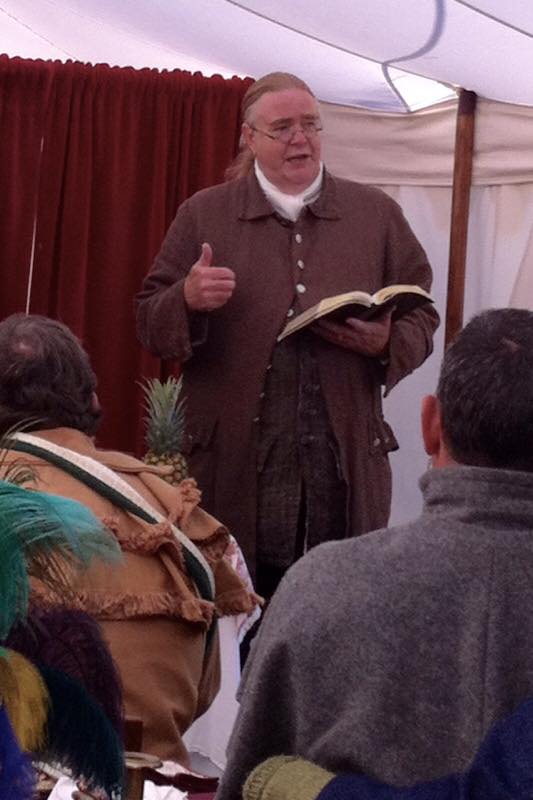 Parson John F. Jarboe
For those living in Jane Austen's world, the church would have been a customary part of life. Many researchers have given us a glimpse into the religious practices of the early 19th century and into the faith of the Austen household. Having been the daughter of a minister and having brothers who took orders, Jane Austen would have at the very least been exposed daily to the rigors of morning and evening prayers—which many believe had a lasting influence on her writing. Of Jane Austen's personal beliefs, a clue is found when she wrote "I am very fond of Sherlock's sermons, prefer them to almost any."
Further evidence is found in prayers Jane Austen wrote. One of her prayers concludes with this paragraph:
"Above all other blessings Oh! God, for ourselves, and our fellow-creatures, we implore Thee to quicken our sense of thy Mercy in the redemption of the World, of the Value of that Holy Religion in which we have been brought up, that we may not, by our own neglect, throw away the salvation thou hast given us, nor be Christians only in name. Hear us Almighty God, for His sake who has redeemed us, and taught us thus to pray."
Utilizing the available information, Rev. J. Frank Jarboe of Parson John Living History, Inc. will hold Sunday Service at the 2015 AGM. The service will include period hymns and an (edited for length) sermon from Jane Austen's favorite minister, the Rt. Rev Thomas Sherlock, Bishop of London (1678-1761).
Belle of Louisville Dinner Cruise
Sunday, 6:00 pm - 8:00 pm
(Boarding begins at 5:30 pm)
Ticketed event: Cost $60, 300 maximum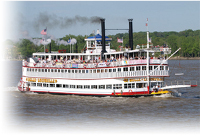 Belle of Louisville
Join us after the AGM for a dinner cruise on the Belle of Louisville.
The Belle of Louisville is the oldest operating Mississippi River-style steamboat in the world. Though we know her today as the Belle of Louisville, she was originally named the Idlewild when she was built in 1914 at Pittsburgh, Pennsylvania. She was designed to be a ferry and day packet vessel (for freight work), and was also outfitted for her later career as an excursion boat. Completely paddlewheel-driven with a steel hull that draws only 5 feet of water, she was able to travel on virtually every navigable inland waterway, earning her the distinction of being the most widely traveled river steamboat in the nation. The Belle was named a National Historic Landmark on June 30, 1989.
Local historian, Chuck Parrish, will also give a short talk about the history of the Belle and Louisville during the two-hour dinner cruise on the Ohio River. Dinner will be a buffet which will include Southern-style fried chicken (this is Kentucky!).