Special Interest Sessions
Ladies' Magazines of the Regency Period
Candice Hern
Thursday, September 26, 1:00 PM to 1:50 PM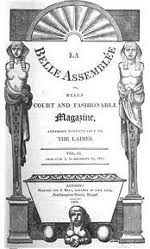 Candice Hern will talk about what a woman of the Regency would be reading to keep abreast of social and political news, fashion, literature, and theatre. The most popular magazines of the day (including the Lady's Magazine, Ackermann's Repository of Arts, La Belle Assemblée, Lady's Monthly Museum, Gallery of Fashion, and Le Beau Monde) will be discussed in terms of packaging, circulation numbers, content, editorial direction, etc. Many of the magazines, both bound volumes and individual monthly issues in their original covers, will be available for close examination.
Candice Hern is the award-winning author of historical romance novels set during the English Regency, a period she knows well through years of collecting antiques and fashion prints of the era. She prides herself on the detailed research that goes into each novel. Her books have won praise for their "intelligence and elegant romantic sensibility" (Romantic Times) as well as "delicious wit" (Booklist). She has several degrees in Art History from the University of California. Before becoming a fulltime writer, she spent many years in high tech marketing, with her last position as Director of Marketing Operations for a software company. Her award-winning website is often cited for its Collections and its Regency era information. It is the only author website listed among the online resources at the Jane Austen Centre in England, and it has also been referenced by the Museum of London.
Society Steeped in Tea
Bruce Richardson
Thursday, September 26, 2:00 PM - 2:50 PM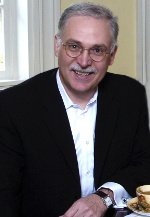 The turn of the 19th century was an important time for tea in British social life. As dinner became more and more an evening meal rather than a midday or early afternoon repast, tea often filled that hungry gap. As it is today, tea was seen as a comforting, refreshing, and recuperative beverage. But what teas were available in Jane Austen's world? How was the East India Company shaping global politics? And what were those "tea things" mentioned in Pride and Prejudice? Tea historian and writer Bruce Richardson looks at tea's influence on British—and American—society as the century unfolded.
MSN.com calls Bruce Richardson "a leading tea expert involved in tea's American renaissance for over 22 years." Bruce is the author of 14 books on the subject of tea, including the 2013 edition of A Social History of Tea with London writer Jane Pettigrew. He just returned from England where he interviewed Stephen Twining about the history of the Twining Tea Company and its prominence throughout the world from the 18th century through today. He is the co-author of the National Trust of England publication, The New Tea Companion, and he served as editor for the 2011 edition of the classic Book of Tea. Bruce serves as Contributing Editor for both TeaTime and TEA magazines. In 2011, he was named Tea Master for Boston's iconic Tea Party Ships & Museum. In that role, he served as advisor for all the historical tea elements used in interpreting that pivotal episode in our country's history. Bruce is the owner of Elmwood Inn Fine Teas, a tea importing and packaging company with headquarters in Danville, Kentucky.
"Introducing Elizabeth Bennet"
Jocelyn Harris
Thursday, September 26, 7:30 PM - 8:20 PM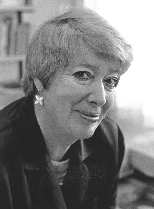 In her talk "Introducing Elizabeth Bennet," Jocelyn Harris will discuss how she came to realize that Jane Austen based her most lovable character on the celebrated, immensely popular, comic actress Dorothy Jordan. Jocelyn will retrace her steps to show how she arrived at that conclusion. Images of Jordan will give us a good idea of the Elizabeth imagined by Jane Austen, and Jocelyn will suggest that the traits Elizabeth shares with Jordan have come to define the ideal woman. The talk will be lavishly illustrated.
Jocelyn Harris, Professor Emerita at the University of Otago, New Zealand, has always been fascinated by the processes of the creative mind. She edited Richardson's Sir Charles Grandison (1972), Jane Austen's favorite book; traced Austen's reading in Jane Austen's Art of Memory (1989); and in the first two chapters of her Revolution Almost Beyond Expression: Jane Austen's Persuasion (2007), she explored Austen's minute-by-minute decisions in the cancelled chapters of her last completed novel. Jocelyn is currently working on a new book, Satire, Celebrity, and Politics in Jane Austen.
Pride, Prejudice & Piquet
William Phillips
Thursday, September 26, 8:30 PM - 9:20 PM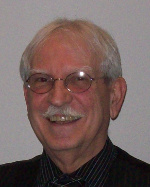 Specific card games are named in five of Austen's mature novels and playing cards is mentioned in the sixth. More card games are mentioned by name in Pride and Prejudice than in any other piece of Austen's writing. After a bit of background about several specific card games, this presentation advances the notion that in Pride and Prejudice, Austen employs (1) card games, (2) the playing of them and (3) attitudes toward the games both (a) to delineate character and (b) as a vehicle for social commentary.
William Phillips has been a teacher of English as a Second/Foreign Language for more than 35 years in the U.S., Saudi Arabia, and Japan. He is a well-known speaker at JASNA AGMs. He has also presented papers on Austen at literary meetings in Japan and at Jane Austen Society of Australia events, most recently in July, 2012, with Russell Clark. William was a co-coordinator of the 2008 AGM in Chicago and continues to hold a leadership role on the Board of JASNA-Greater Chicago.
Pen and Parsimony: Carriages in the Novels of Jane Austen
Sandy Lerner
Friday, September 27, 9:00 AM - 9:50 AM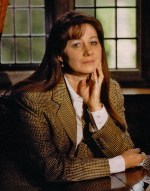 From Mr. Thorpe's "well hung, town-built" gig, to Anne Wentworth's "very pretty landaulette," to the chaise and four that brings Mr. Bingley to Netherfield, Jane Austen's references to horse-drawn carriages are remarkably specific. Sandy Lerner will teach us about Regency-era transportation and decode the social and economic implications of different types of vehicles mentioned in Austen's novels.
Sandy Lerner grew up on a farm and started developing a herd of registered livestock at age 9, breezed through innumerable academic degrees in school, created a number of businesses (Cisco Systems, Inc., Urban Decay Cosmetics, and Ayrshire Farms) and is a respected philanthropist. She was a rare-book collector at one time and owned 7,000 volumes of works by and about early English female writers. That collection was generously donated to Chawton House Library, which she created through her purchase and renovation of Edward Knight's former home.
Chawton House Library: From the Ground Up
Stephen Lawrence
Friday, September 27, 10:00 AM - 10:50 AM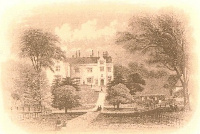 Chawton House
Chawton House is over four hundred years old, and the recorded history of the land on which it stands stretches much further back in time. From 1996 to 2003, extensive restoration work was carried out on the house and estate, prior to the opening of Chawton House Library as a UK registered charity in 2003. Steve Lawrence, the Chief Executive at CHL, will talk in detail about the history of the house and estate (including the strong affiliation with Jane Austen), with particular emphasis on the challenges confronted during the extensive process of renovation. Given that the Library is celebrating its tenth anniversary this year, he will also look at the enormous contribution that CHL has already made to promoting interest in, and developing understanding of, early women's writing from 1600-1830.
Stephen Lawrence has been Chief Executive Officer (CEO) of Chawton House Library, the Hampshire centre for early English female writers for the past several years. He previously held the position of director of development and external affairs at Aberystwyth University in Wales for 16 years. He now oversees writers, researchers, and historians along with an estate over 400 plus years old, is on the board of Trustee's and has an ongoing relationship with the British National Trust.
The Law of Inheritance in Jane Austen's Time
James Nagle
Friday, September 27, 11:00 AM - 11:50 AM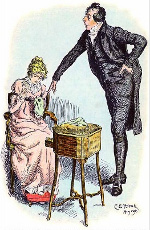 While Jane Austen's novels revolve around love, the issues of money and inheritance always seem to be intertwined. A young woman, considering the economic rights and opportunities at the time, had to be especially concerned about marrying prudently in an age where there was no social security, Medicare, or pensions as we know them today. This talk will study the concepts of law, property rights, and inheritance, especially primogeniture and entailment, as they affect Austen's novels. Examples from the hit BBC series Downton Abbey will also be used.
James Nagle is a Seattle attorney, a member of the Puget Sound Region and serves on the JASNA Board of Directors as Secretary. A career U.S. Army officer, he retired in 1990 and has since spoken about various aspects of the Regency Period, particularly about inheritance law and travel in Jane Austen's time.