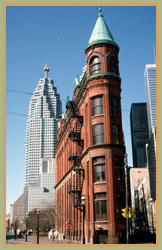 Toronto is a vibrant, multicultural city. Its many trees will be decked out in all their autumn splendour of glorious reds, oranges and golds, and positioned against the brilliant blue waters of Lake Ontario. A modern city, Toronto still has remnants of its earliest development, much of it situated near the conference hotel - an excellent climate for walking tours.
A CITY OF MUSEUMS AND ART GALLERIES...
"... went to the Liverpool Museum, the British Gallery... I had some amusement at each."
[Letters: Jane Austen]
Among Toronto's many museums and galleries, premier is The Royal Ontario Museum, with its priceless Chinese Collection. Displayed in Canada's largest museum and major research institution are Far Eastern,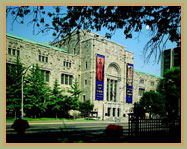 Greek, Roman and Egyptian artifacts and textiles, science exhibits featuring a large collection of dinosaurs and fossils, and the Canadian Heritage floor which features the Sigmund Samuel Canadiana Gallery of furniture and fine and decorative artifacts; The Art Gallery of Ontario, located in the heart of the city, is the eighth largest art museum in North America and its collection is made up of more than 24,000 works representing 1000 years of extraordinary art, including European Old Masters, the Group of Seven, Inuit, Canadian and International Contemporary works. It also houses the world's largest public collection of works by renowned British sculptor Henry Moore; The Bata Shoe Museum is the largest shoe museum in the Americas, with a collection of over 10,000 shoes covering 4,500 years of history;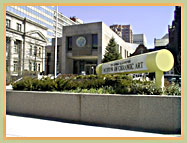 The George R. Gardiner Museum of Ceramic Art specializes in ceramics and porcelain; Textile Museum of Canada is the only museum in Canada exclusively dedicated to the collection, exhibition and documentation of textiles from around the world and Old Fort York, bristling with military technology and life of a British regimental community in Upper Canada of 1812, where you have the possibility to attend a garrison ball in the Blockhouse, but not before you enjoy a banquet so authentic that it might have been prepared in the Austen kitchen.
SHOPPING ON THE HIGH STREET...
"I am sorry to tell you that I am getting very extravagant and spending my money and what's worse for you, I have been spending yours too."
[Letters : Jane Austen]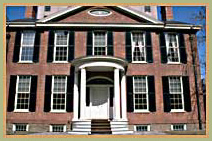 You will be delighted at the diversity of products available to you - and the prices. A far cry from Regency Toronto when young Anna Jameson wrote disparagingly in 1836: "Two years ago we bought our books at the same shop as our shoes, our spades, our sugar, and our salt pork..." Besides the many shops throughout the downtown area of Toronto, there is also a whole underground network of stores where one can wander and shop if the weather proves inclement.
THERE ARE THEATRES GALORE...
"... went to the Lyceum and saw The Hypocrite ... and were entertained."
[Letters: Jane Austen]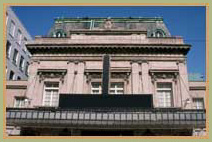 Toronto has many theatres presenting a range of productions from Broadway shows to local Canadian productions and is, of course, within an easy travel to the Shaw Festival at Niagara-on-the-Lake, and the Stratford Festival, in Stratford, both of whose seasons go well into October.
Local theatres include, among others, the Royal Alexandra (currently playing Mama Mia!); Princess of Wales (The Lion King); Elgin and Winter Garden Theatres; The Hummingbird Centre (formerly O'Keefe Centre) and The Canon Theatre (formerly Pantages), all of which book touring shows that change regularly; The Canadian Stage Company (primarily productions of Canadian playwrights); and a number of dinner theatres. Toronto also has its internationally acclaimed National Ballet of Canada whose season may well be on at the time of our conference. Check out their sites to see what is currently playing.
MUSIC TO CHARM...
"... above eighty people are invited for next Tuesday evening and there is to be some very good music."
[Letters: Jane Austen]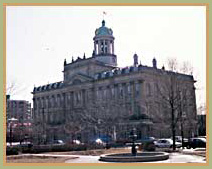 As with our theatres, Toronto has a number of excellent concert halls, the best-known of which is the Roy Thomson Hall, home to the Toronto Symphony Orchestra. We have baroque ensembles, regular concerts presented at the Royal Conservatory of Music by both staff and students, the University of Toronto Opera School arranges student productions, and, of course, the Canadian Opera Company performs a split season in the city both in the fall and in the spring. Check out their sites for regularly updated information.
Finally, we are proud and excited to announce that The Aldeburgh Connection will be ours on October 11, 2002 with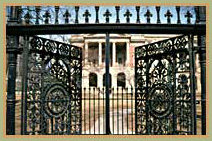 some very good music from Jane Austen's own music books. Our own JASNA founder, Joan Austen-Leigh, was their patron. This will be the third time the group has performed for JASNA. For those of you who have not heard them, you are in for a distinctive treat!
We encourage you to add a few extra days either before or after the AGM to investigate all that Toronto and its surrounds has to offer the intrepid explorer and inveterate theatre or concert-goer.