I am so much agitated by delight that I can scarcely hold a pen ... the enthusiastic Mrs. Vernon wrote to Lady De Courcy, and so are we, the Toronto Region, as we announce our keynoter and plenary speakers.
Our Keynote Speaker : Maggie Lane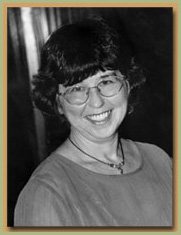 Since the JASNA AGM and Conference will look closely at the times in which Jane Austen lived - a period of dramatic change, not only in Great Britain, but throughout the world - it is only appropriate that our keynote speaker be Maggie Lane, the noted Jane Austen scholar, whose book Jane Austen's World: the life and times of England's most popular author was selected to be the theme of our meeting. Maggie will open the Conference on Friday, October 11th, with a talk entitled "1802: Jane Austen and her world two hundred years ago," which will supply an overview of the Conference's focus. [Published in Persuasions 24 (2002). "1802: Jane Austen and her World 200 years ago." Persuasions 24 (2002): 15-32.]
Maggie is an executive member of the British Jane Austen Society, and resides in Bristol with her family, and where she holds the position as librarian at the Bristol Grammar School. She co-founded the Bath and Bristol branches of the Jane Austen Society and, recently, has been involved in two successful local Bath projects: one being the organization of a plaque commemorating the Austens at St. Swithin's Church, and the other being the new Jane Austen Visitor's Centre in Gay Street, which many of our JASNA members have already visited and a must-see for those travelling to Britain in the future.
Maggie Lane has written several highly-acclaimed books on Jane Austen including Jane Austen's Family through Five Generations (1984); Jane Austen's England (1986); Literary Daughters (1989); A Charming Place: Bath in the Life and Novels of Jane Austen (1989); Jane Austen and Food (1994); and, finally, Jane Austen's World: the life and times of England's most popular author (1996).
Further, Maggie has published articles in the Annual Report of the Jane Austen Society and in Persuasions, JASNA's own journal, and she appeared as spokesperson for the Jane Austen Society on BBC Television's Omnibus documentary about our beloved author. In a lighter vein, Maggie is the author of a series of literary quiz and puzzle books including The Brontë Sisters Quiz and Puzzle Book and The Jane Austen Quiz and Puzzle Book. Her latest publication is A City of Palaces: Bath through the Eyes of Fanny Burney (1999).
Not satisfied with all those accomplishments, Maggie is the U.K. President of The Burney Society and on the committee of The Barbara Pym Society. As well as writing, she lectures extensively in Great Britain, and was a guest speaker at the Jane Austen Society of Australia in 2000, and spoke once before in Canada at the JASNA Conference in Quebec City, 1998.
We are greatly looking forward to her return to Canada and to your attendance at the 2002 Annual General Meeting and Conference.
Our Plenary Speakers:
I dare say you will spend a very pleasant three weeks in town. I hope you will see everything worthy [of] notice, from the Opera House to ... from a letter written to her sister Cassandra in 1801.
Jane was referring, of course, to London and not to Toronto, unfortunately. But we would love you to spend a very pleasant three weeks in Toronto.
Toronto Local Historian & Conservationist : Dorothy Duncan
JASNA members have a treat in store for them when they hear Dorothy Duncan speak on Toronto at the time of Jane Austen. Dorothy has just retired as the Executive Director of The Ontario Historical Society, a non-profit charitable group of about 4000 individual and institutional members, all of whom want to preserve some aspect of Ontario's rich history. Following on Maggie Lane's topic, Dorothy will discuss "What Jane Austen would have seen in Toronto in 1802". Of course, the city was not called Toronto then, but the town of York - in fact, "Muddy York" as it came to be known!
Dorothy has served on several Boards and Committees including the Association for the Study of Food and Society (another of her passions); the Ontario Advisory Committee for the Canadian Conservation Institute; the American Association for State and Local History; La fondation heritage Canada; The Ontario Museum Association; and the Minister's Advisory Committee on New Heritage Legislation for the Province of Ontario.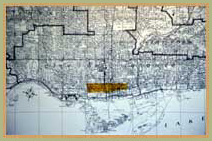 From 1982 until December of 2000 Dorothy was the Country Fare editor for Century Home magazine and has also been published in several other magazines and edited several of The Ontario Historical Society publications, including Deck the Halls!; Serve it Forth!; Consuming Passions; 1837 Rebellion Remembered; and Celebrating One Thousand Years of Ontario's History.
Dorothy has received several awards including the Award of Merit from the Canadian Museums Association, the Award for Outstanding Achievement from the Ontario Museum Association. the Distinguished Service Award from Interpretation Canada, the Queen's Jubilee Medal, and the Certificate of Merit from the North York Historical Society; and, in October of 1996, Dorothy received an Honorary Doctor of Laws Degree from the University of Waterloo for her work on behalf of the heritage community throughout Ontario.
An amusing speaker, we know that you will enjoy Dorothy's talk on "Muddy York" as it was in 1802.
and now let us join the gentlemen ...
Jane writes from Bath in 1801: The Pickfords are in Bath & have called here ... He is as raffish in his appearance as I would wish every Disciple of Godwin to be, so we can assume she was well aware of Godwin's works.
Historian: Dr. Kenneth Graham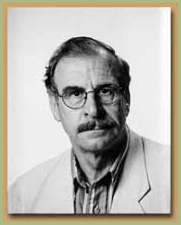 On Saturday, our opening plenary speaker will be Dr. Kenneth Graham, who was the first person to have been designated the "JASNA North American Scholar" by the Society when he addressed the 1998 AGM in Quebec City. He is Past President of the Canadian Society for Eighteenth-Century Studies; Senior Member of Robinson College, Cambridge; the holder of a teaching award from the University of Guelph, Ontario, Canada; and, this year, is a guest professor at the University of Konstanz in Germany.
Dr. Graham is an active investigator into the Gothic novel and, especially, the eighteenth-century writers William Godwin and William Beckford. He has published seven scholarly books, written numerous articles and reviews, and has produced six video lectures. His two most recent books are William Godwin Reviewed, 1782-1834: a Reception History (2001) and an edition of William Beckford's Vathek with The Episodes of Vathek (2001). These provide the background to his plenary paper at the 2002 meeting which is based on the political and social unrest in Britain during Austen's time.
The title of Kenneth Graham's paper will be "Between Two Abbeys: Jane Austen, Two Williams and the Divisive 1790s." [Published in Persuasions 24 (2002). "Beckford, Godwin, Austen, and the Divisive 1790s." Persuasions 24 (2002): 33-46.]
It is certainly not incumbent on you to dedicate your work now in the Press to His Royal Highness: but if you wish to do the Regent that honour ... I am happy to send you that permission ... from an 1815 letter to Jane from J.S. Clarke, Librarian to the Prince Regent.
Art Historian: Dr. Steven Parissien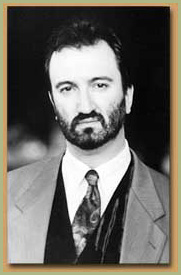 Dr. Steven Parissien, Assistant Director of Yale University's Paul Mellon Centre for Studies in British Art located in London, England, obtained his B.A. and doctorate from Oxford University. After working for the Georgian Group and English Heritage, he joined the Paul Mellon Centre in 1995, and lives in West London with his wife and daughter. Dr. Parissien has written extensively on Georgian architecture, society and building conservation, including Regency Style (Phaidon Press, 1992), which examined the constituent parts of the Regency House in England and America. His second book, Adam Style (Phaidon Press, 1992), was voted Apollo Magazine's "Book of the Year" for 1992 and the American Institute of Architecture's "Book of the Year Choice" for 1993. To complete the trilogy, Phaidon issued his Palladian Style in 1994. In 1995, Rizzoli issued The Georgian House in Britain and America.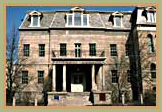 In 1996, Dr. Parissien changed his focus to the railway station with Pennsylvania Station: McKim, Mead and White (Phaidon Press) and, in 1997, with Station to Station, an architectural and social history of the railway station, also published by Phaidon. His most recent publication is a biography of the Prince Regent, entitled George IV: The Grand Entertainment, published in the Spring of 2001 by John Murray, Jane's old publishing house.
In April of this year, Dr. Parissien was the keynote speaker at the Royal Ontario Museum's symposium: Regency: the Age of Jane Austen. His JASNA topic on Saturday afternoon will be "George IV as Patron of the Arts" - for those of us Royal watchers, a must see!
And last, but certainly not least,
our North American Scholar ...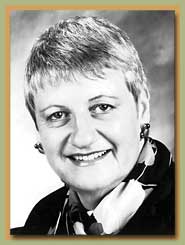 Our closing speaker at the Sunday brunch is the immediate Past President of JASNA, Elsa Solender. Elsa, an independent scholar, has worked as a journalist (winning three prizes in journalism), film and drama critic, editor, and has taught at the University of Chicago and Goucher College. Although her specialties as a journalist were Middle East affairs and the performing arts, she has, over the years, published several articles on Jane Austen and JASNA in magazines and newspapers, including an account, in the Baltimore Sun, of an imaginary encounter between Austen and the journalist H.L. Mencken. As President of JASNA from 1996 to 2000, she spoke on Jane Austen's life and work at Regional meetings throughout the United States and Canada and commented on "Austen Mania" and other issues in regular columns in JASNA publications.
Elsa appeared on ABC's "Good Morning America" and NPR's "Morning Edition," and was also invited to speak on Jane Austen at various Barnes & Noble superstore programs, and for library lecture series. Among the topics she addressed were: "Popping the Question: Four Filmed Versions of Darcy's First Proposal in P&P"; "Jane Austen's Characters: A Repertory Company"; "The Bridget Jones-Jane Austen Connection," and "The Janeites: Kipling's story and three centuries of Austen fans and foes." Since leaving office in October 2000, she has been invited to speak on Austen at a conference on literature and film at the University of Southampton, England, has reviewed several books for JASNA News, and now serves on the boards of an off-Broadway theater and two libraries. Her subject for the 2002 AGM in Toronto will be: "Recreating Jane Austen's World on Film," a critical look at the three generations of filmed adaptations of Jane Austen's novels.