Special Interest
. . . every lighter talent had been done full justice to, by the attendance of first-rate masters.
Special interest sessions are open to all registered AGM attendees at no charge. All will be held in the conference hotel. All will be held in the conference hotel. Please see also the Public Programs page for additional sessions.
Jane Austen: The 1817 Bicentenary in England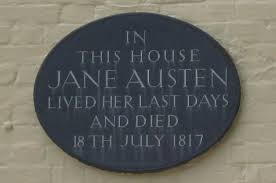 Mary Guyatt, Curator, Jane Austen's House Museum
Louise West, Hampshire Cultural Trust
Thursday, October 20, 10:00 am-10:45 am
These back-to-back sessions will help those who are planning a pilgrimage to England incorporate special places and events into their itineraries. Jane Austen's House Museum is planning new displays, exciting events, and special commemorations of the bicentenary of Jane Austen's death in 2017. The Hampshire Cultural Trust is leading a county-wide program of exhibitions and events to commemorate her life and writing and highlight the significance of Hampshire, her home county.
Emma at 200: Curator's Virtual Tour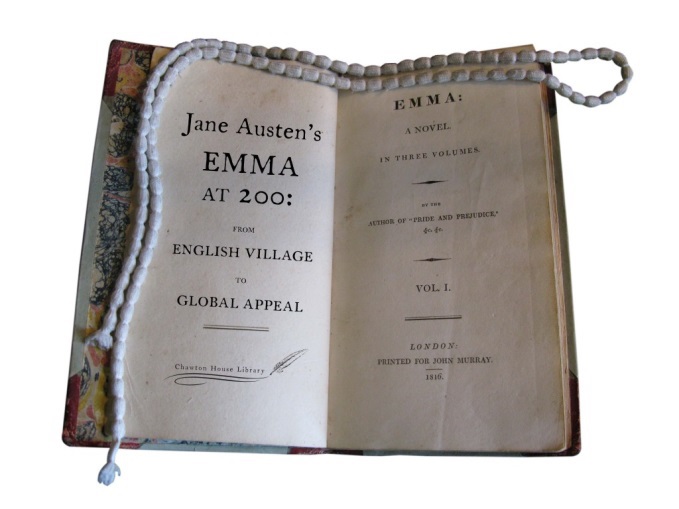 Gillian Dow, Executive Director, Chawton House Library
Thursday, October 20, 10:45 am-11:45 am
Throughout 2016, Austen admirers outside the UK have been tantalized by news of the landmark exhibition, "Jane Austen's Emma at 200: From English Village to Global Appeal." Curator Gillian Dow leads a virtual tour of the exhibition, which brings together important loan items from international collections to explore Austen's life and writing, the work of her contemporaries, and the publishing world of the early 19th century.
Jane Austen's Birthplace

Deborah Charlton, Archaeo Briton
Thursday, October 20, 1:45 pm-2:45 pm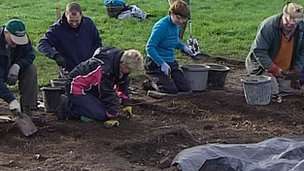 Excavation at Steventon
Although the location of Steventon Rectory is "universally" known, its disappearance from the landscape has been long lamented. Visitors have had to rely on sketch drawings and the mind's eye to conjure up an imaginary structure within the empty meadow. Very little has been known about the Rectory or the Austens' time there—until now. Deborah Charlton, who led the archaeological excavation of the Steventon site, will share the results of that exciting project.
Costume Exhibition Curator's Talk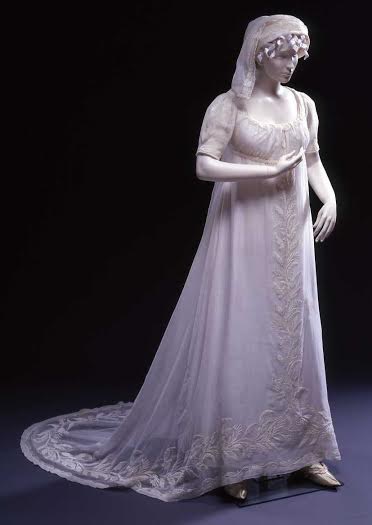 Alden O'Brien, DAR Museum Curator of Costumes and Textiles
Thursday, October 20, 3:00 pm-4:00 pm
Alden O'Brien, curator of the Museum of the Daughters of the American Revolution historic costume exhibit, "'An Agreeable Tyrant': Fashion after the American Revolution,"" will discuss the Regency clothing on display in the museum and what it tells us about bodies, fashion, and customs of the period. She will also lift the veil on the techniques used to display period clothing in an authentic way, from creating complementary ensembles to giving mannequins a proper Regency bustline.
The Making of Cozy Classics:
Abridging Emma in Twelve Words and Twelve Images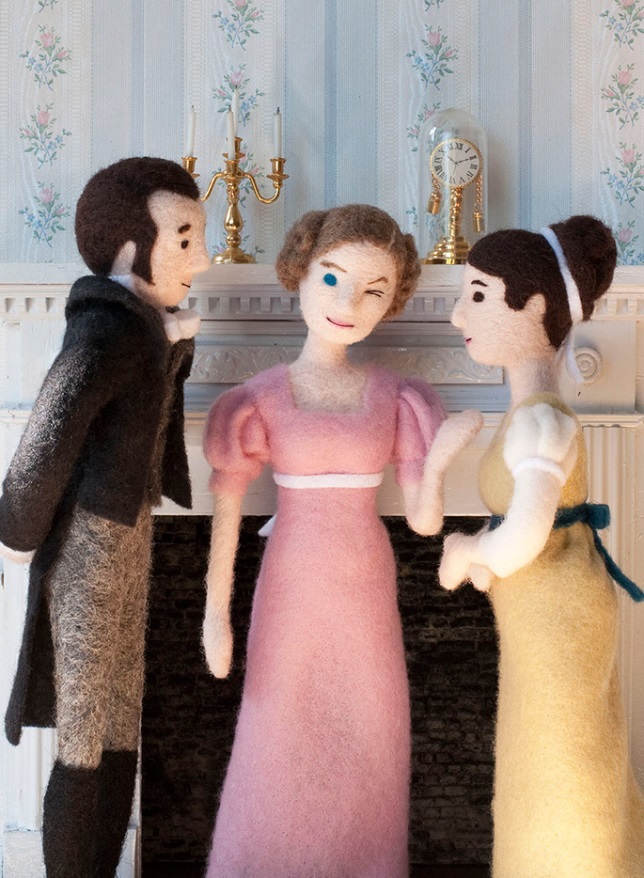 Jack Wang, Ithaca College
Thursday, October 20, 4:15 pm-5:15 pm
The charming needle-felted characters of the Cozy Classics board books capture the emotional essence of Austen's novels, aided by just a few carefully selected words. Co-creator Jack Wang talks about the creative elements, narrative decisions, and photographic techniques that come together to create these distinctive and child-friendly versions of Austen's masterworks.
Jane Austen House Museum Show & Tell
Friday, October 21, 8:30 am-9:30 am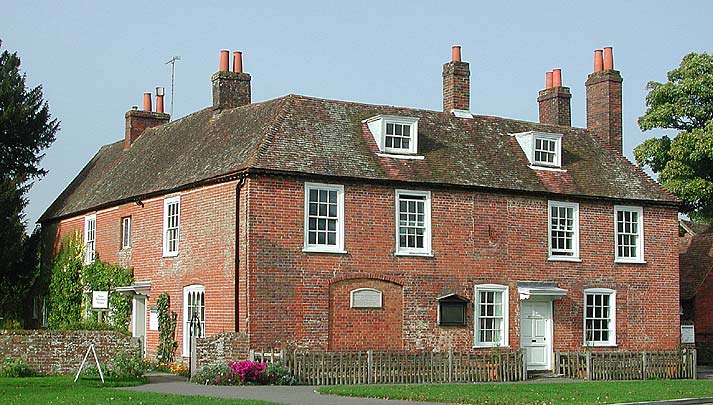 Jane Austen House Museum
If you don't want to go out to a museum on Museum Morning, the exhibits will come to you! The staff of the Jane Austen House Museum will show a selection of memorabilia from Jane Austen's Chawton home. Drop in anytime during the hour.
Orientation for AGM First-Timers
Elizabeth Steele, JASNA Vice President - Conferences
Friday, October 21, 10:30 am-11:00 am
Get the lowdown on the AGM, from breakouts to the ball, and learn tips on meeting people, making the most of your time, and managing the materials you're given at check-in. Learn how to navigate your first AGM easily and meet other first-timers!
Jane Austen, the Prince Regent, and James Stanier Clarke: A Tale of a Disapproving Dedicator, a Reprobate Regent,
and a Dithering Divine, with Artifacts and Illustrations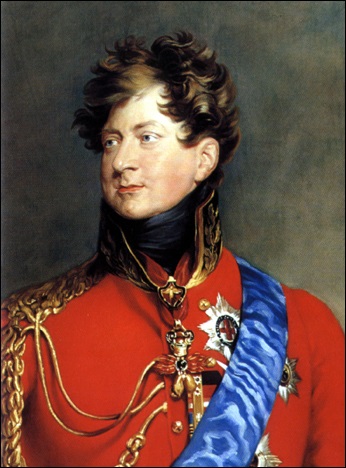 A. Marie Sprayberry, JASNA Central & Western New York Region
Friday, October 21, 11:00 am-12:00 pm
In 1813, Jane Austen expressed disapproval of the Prince Regent to her family and friends. So why did she dedicate Emma to "Prinny"? This informal session explains the circumstances and describes Austen's tour of Carlton House and later correspondence with Prinny's librarian, the Rev. James Stanier Clarke. Royal commemorative ceramics, medals, and tokens will be on display, together with a few reproductions of caricatures. Some remarks about collecting royal commemoratives will complete the presentation.
Jane Austen's Quilt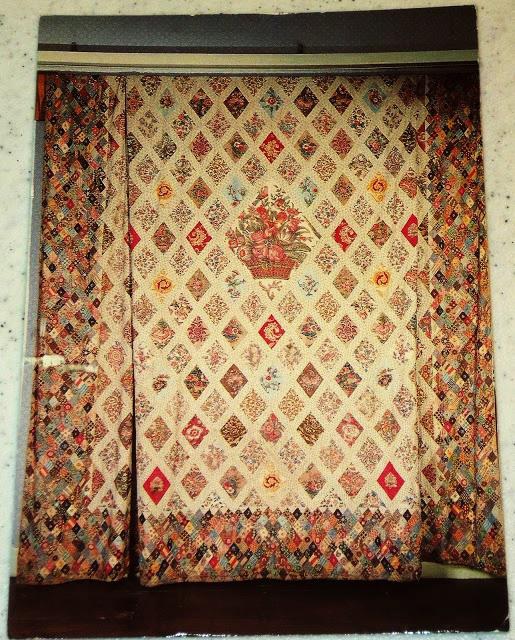 Sue Dell, Collections Volunteer, Jane Austen's House Museum
Friday, October 21, 7:00-8:00 pm
Jane Austen was an adept needlewoman who did plain sewing and participated in the decorative crafts of the wealthier classes. Jane, her mother, and her sister together stitched a unique and beautifully designed quilt, now displayed at Jane Austen's House Museum. Slides showing the quilt in previously unseen detail will accompany a discussion of its design, construction, and historical context.
"One Cannot Have Too Large a Party": Austen Appreciation Around the World
Joan Ray, Moderator, and Panelists
Saturday, October 22, 8:15-9:30 pm
Around the world, Jane Austen Societies encourage the study and appreciation of her work, but we don't all get excited about the same things, or express our admiration in the same ways. In a lively and lighthearted panel discussion, the officers of the Jane Austen Societies of Australia, Brazil, Pakistan, the UK, and North America will tell us about Austen's popularity in their respective countries.
Escape into the Card-Room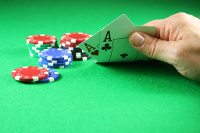 Saturday, October 22, 8:15-11:45 pm
If you decide it is possible to do without dancing, or just wish to rest your feet, join us in the aptly named Commerce Room for cards and other games. Cards, fish, and instructions will be provided, and backgammon may also be played.