Museum Morning
. . . that will be our time for exploring.
We know everyone wants to visit the treasures of the capital city, so we have organized several special opportunities for the morning of Friday, October 21. Choose one or more of these options, or head out to another site that is on your personal must-see list. Transportation will not be provided—why not share a cab, or enjoy a nice walk outdoors before returning to the hotel for the opening of the AGM? Please note: Many of these exhibits and museums are open to the public and can be visited at other times; however, access to some exhibits during Museum Morning is by ticket only, to comply with the sites' capacity limits.
Please check back for times, ticketing arrangements, and access statements, which will be provided later. Other wonderful destinations and exhibits may also be added.
Historic Costume Exhibit
DAR Museum
1776 D Street, NW—0.6 mi.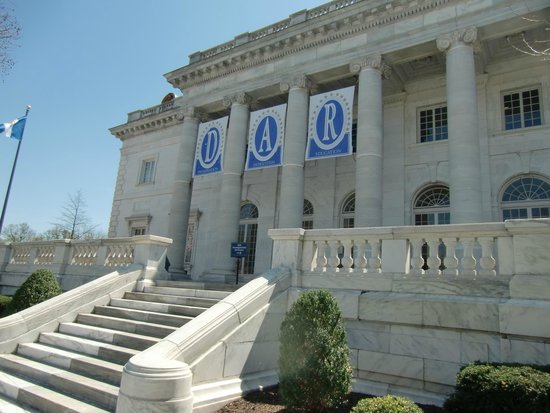 DAR Museum
The Daughters of the American Revolution Museum is well known for its sumptuously and accurately furnished period rooms. During this special exhibit, some of the rooms will be "occupied" by mannequins in authentic period dress from the Museum's wonderful collection. Come see elegant ladies and dashing gentlemen dressed for an evening of cards and a turn about the drawing room, or pausing on their journey at a coaching inn. This is a self-guided tour, with printed information and docents to help you find your way.
Octagon House
1799 New York Avenue, NW—0.7 mi.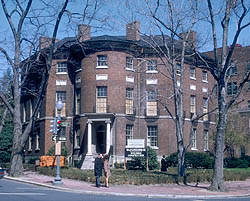 Octagon House
The Octagon House, completed in 1800, was designed by the first architect of the U.S. Capitol for Col. John Tayloe, reputed to be the richest Virginian of his era. In 1814, the house was the temporary "Executive Mansion" for the Madisons after the White House was burned. Three floors of the architecturally distinctive house (now owned by the American Institute of Architects) are on view, including a basement kitchen.
"Will and Jane" Exhibit, Folger Shakespeare Library
201 East Capitol Street, SE—2.2 mi.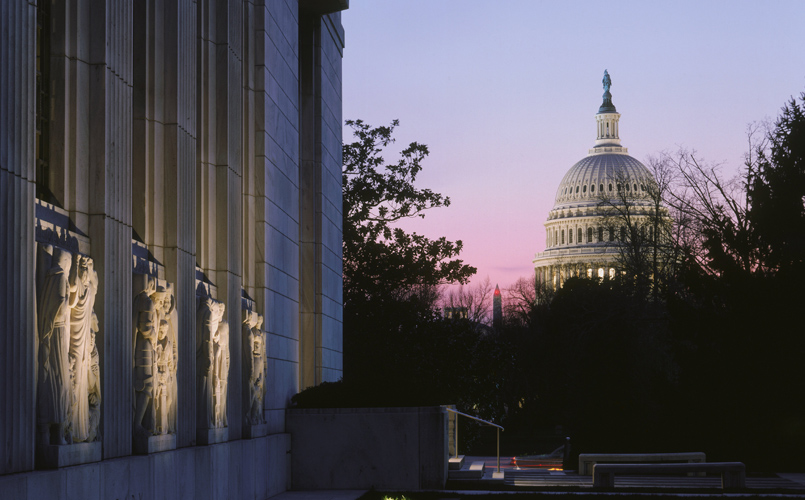 Folger Library
Will & Jane: Shakespeare, Austen, and the Cult of Celebrity, an exhibit at the Folger Shakespeare Library, will take a close look at these two authors' literary afterlives—and find some surprising parallels. With adaptations and parodies, portraits and porcelain collectibles, branded merchandise, and gravestone rubbings, these two authors have traced intriguingly similar arcs in their posthumous fame. Tours will be led by the exhibit's curators. At the risk of causing a stampede, we are obliged to disclose that one item on display will be the famous Wet Shirt from the 1995 Pride and Prejudice miniseries.
Library of Congress
10 First Street, SE—2.2 mi.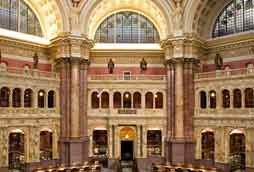 Library of Congress
The Library of Congress was the young country's first established cultural institution and is now the largest library in the world, with millions of items including books, recordings, photographs, maps, and manuscripts in the collections. The splendid architecture and decoration reflect the Library's importance. Don't miss a look at the famous Reading Room.