Special Events
"How quick come the reasons for approving what we like."
Persuasion, Vol. III, Ch. 2
(Sneak Preview: Information Subject to Change)
These events are not included in your AGM registration fee.
Jane Austen Pelisse Quilt
Thursday, September 27 thru Saturday, September 29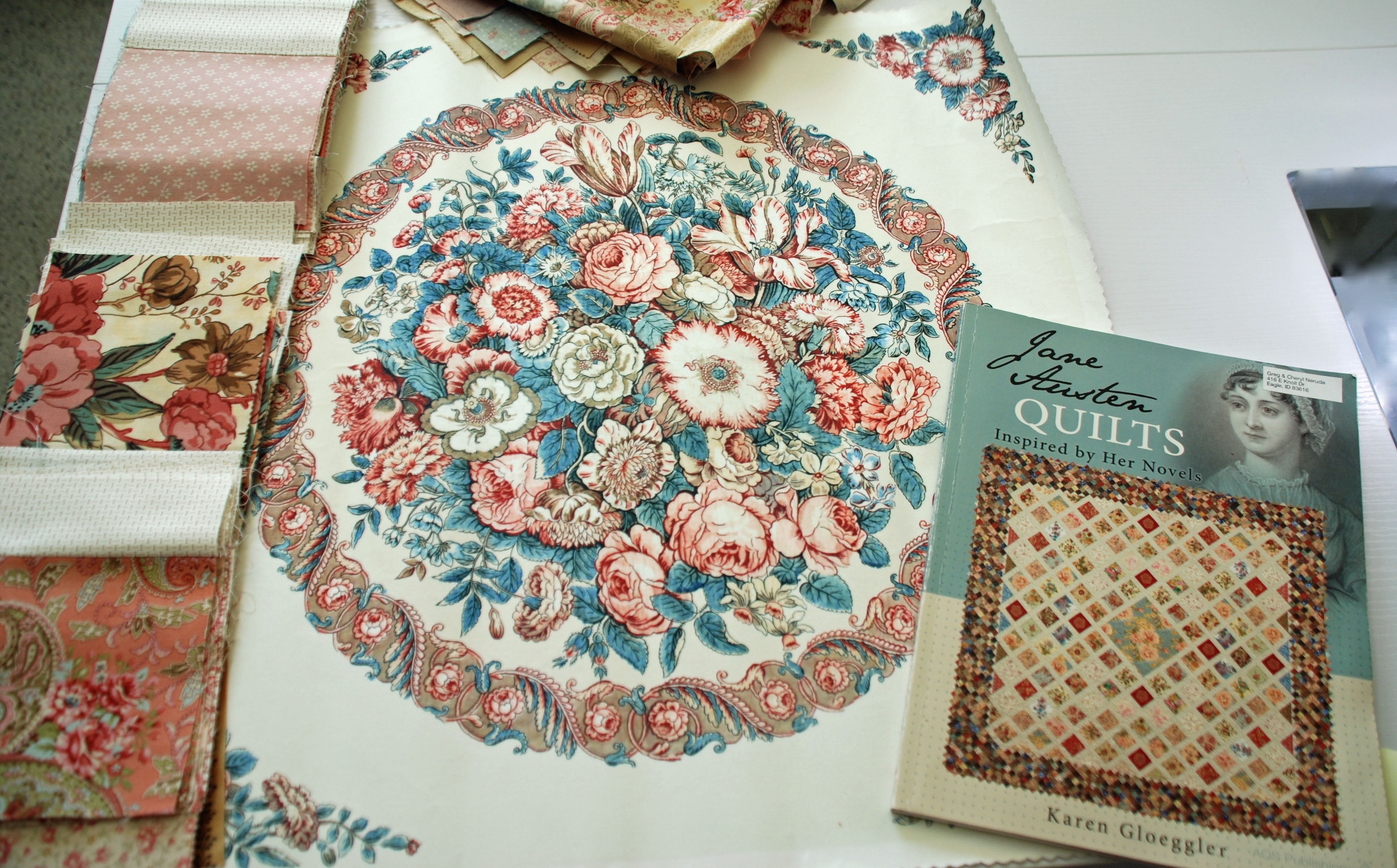 JASNA's own Cheryl Neruda (Idaho Region) is stitching an original quilt incorporating the 18th century pelisse fabric reproduced for Jane Austen's House Museum. This uniquely designed quilt was inspired by the one Jane, Cassandra and Mrs. Austen pieced together while living at Chawton Cottage.
What's the big difference? Some lucky JASNA member attending the AGM will get to take the Pelisse Quilt home! We'll even ship it if it won't fit in your donkey cart. The name of the lucky Janeite will be drawn from Captain Wentworth's sea chest.
Get the details at our friendly registration desk and view the Pelisse Quilt alongside Jane Austen's Pelisse Replica in our Regency Room.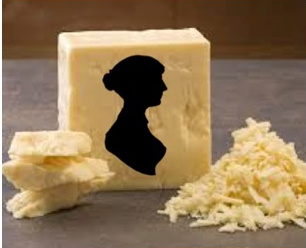 Cheese Tour of Jane Austen's England
$30
4:30 pm - 5:30 pm Thursday, Sept. 27
During their 1799 excursion to Bath, Jane mentions brother Edward going out to "taste a cheese." Did he sample Cheddar, Gloucester, Stilton or another cheese? Certified Cheese Monger Lincoln Broadbooks of The Better Cheddar takes our taste buds through a sampling of traditional cheeses from places familiar to Jane Austen. Get a taste of Hampshire, Somerset and Kent without leaving the comfort and society of the AGM!
Cheese references from the author's letters, novels, and family cookbooks are provided by Julienne Gehrer (Kansas City) from the Dining with Jane Austen project.
*Fixed Menu: we regret that special dietary needs cannot be accommodated.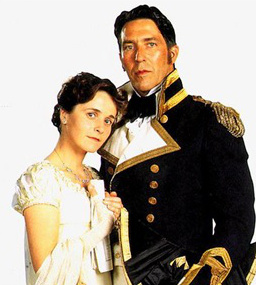 Amanda Root Guest Appearance* & Filmed Interview
$30
7:00 pm - 8:30 pm Thursday, Sept. 27
When we picture Anne Elliot, most likely the face we see and the voice we hear belong to actress Amanda Root.  Her performance in the 1995 Persuasion film adaptation became the definitive portrayal of Austen's heroine. Join us for a special guest appearance* by the actress following the screening of "Reflections on Playing Anne Elliot" filmed at Chawton House Library.  Dr. Gillian Dow asks the questions posed by JASNA members revealing Amanda's unique creative process and experience playing "none so capable as Anne."
*Subject to Miss Root's acting schedule.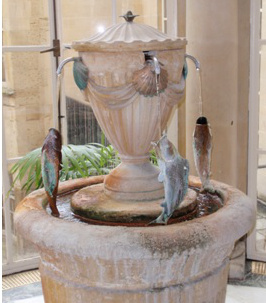 Pump Room Tea & Fashions
$65
11:00 am - 12:30 pm Friday, Sept. 28
We're recreating the atmosphere of the Bath Pump Room, replete with strains of gentle harp music. Enter and fill your glass with healthful spring  water at our version of the King's Spring Fountain. Enjoy your tea with sandwiches, mini quiches, fresh fruit, assorted sweets, and Bath Buns topped with caraway comfits based on a recipe from the Knight Family Cookbook—all served per table.*.
Lisa Brown (Central and Western New York) will help us consider what elegant men and women were wearing in the environs of Bath at the time of Persuasion. Lisa delivered the unforgettable Dressing Mr. Darcy (Philadelphia 2009) and Dressing the Miss Bennets (New York 2012). Lady Russell would approve of your attending.
*Fixed Menu: we regret that special dietary needs cannot be accommodated.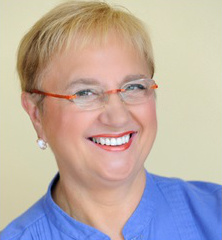 Post-AGM Dinner at Lidia's Italy
$70
5:30 pm - 9:30 pm Sunday, Sept. 30
Join us for a relaxing evening at Lidia Bastianich's signature Italian restaurant located in Kansas City's Historic Freight House—just minutes from our AGM hotel via a dedicated hotel shuttle. The popular PBS celebrity chef and author offers a dining experience with all the warmth of her popular TV show. Your three-course dinner features unlimited portions of Lidia's homemade pasta trio served tableside, salad, homemade breads and dessert. Vegetarian, vegan and gluten-free pastas may be requested in advance.
Hear from Lidia herself about what drew her to open a restaurant in Kansas City.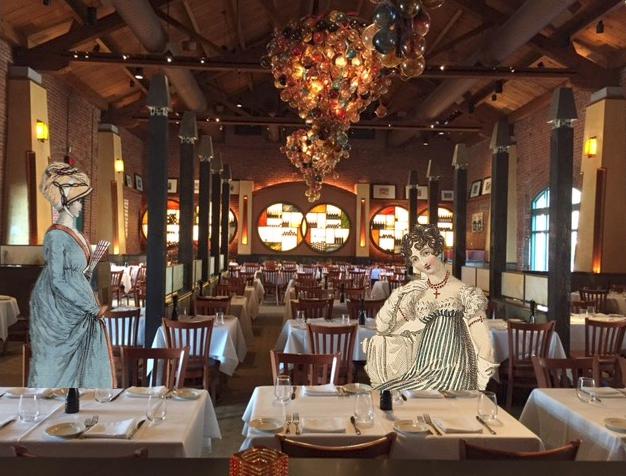 JASNA Kansas City members enjoy an evening at Lidia's Italy.