Plenary Speakers
Andrew Davies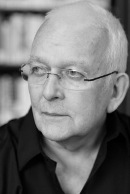 "Mr. Darcy's Wet Shirt and Other Embarrassments: Some Pleasure and Pitfalls in Austen Adaptations"
Carol Medine Moss Keynote Lecture
Saturday October 15
Andrew Davies, prominent author and screenwriter, will be joining us to discuss all aspects of adapting Jane Austen's novels for film. From A Room with a View, to Bleak House, to The Edge of Reason with Bridget Jones, Mr. Davies has written multiple screen adaptations of classic novels. Of special interest to this AGM, he wrote the screenplay for Sense and Sensibility (2008), the 1995 production of Pride and Prejudice as well as the 1996 Emma, and 2007 Northanger Abbey. His recent work includes the highly successful Little Dorrit (2008) and the highly anticipated South Riding (2011), The Spoils of Poynton, and Who Speaks for England. Mr. Davies began his career by writing radio plays, and then moved into writing for television, films, theatre, novels and children's books. He is the recipient of many awards for his prolific work and won the hearts of women all over the world for "The Lake Scene" at Pemberley.
Click here to listen to BBC interviews of Mr. Davies's reflections on adapting Austen for television.
Joan Ray


"Sense and Sensibility as Austen's Problem Novel"
North American Scholar Lecture
Friday October 14
For many readers, Sense and Sensibility is Austen's most problematic novel: they note, for example, that Edward Ferrars, the hero is a liar and that Colonel Brandon's (whom some scholars even deem "elderly": he's 36!) marrying Marianne turns her into a Regency trophy wife. In fact, even the film/TV adaptations dismiss Austen's depiction of Marianne as tall and dark: she is played by shorter blondes. Professor Ray is tired of this! And so, in her talk, she will attempt to give us an honest reading of the novel. Dr. Ray is Professor of English and President's Teaching Scholar at the University of Colorado, Colorado Springs and President of the North American Friends of Chawton House Library. She served as President of JASNA from 2000 to 2006.
She can also be heard on NPR's The Diane Rehm Show in a conversation called "Jane Austen 101."
Elaine Bander, Juliet McMaster, Peter Sabor
"The Good, the Bad, and the Ugly of Sense and Sensibility"
Joän Pawelski Lecture
Saturday October 15
Saturday morning we host Canadian scholars Elaine Bander, Juliet McMaster, and Peter Sabor. No, our three Canadian presenters are not the ones who are Good, Bad, and Ugly (especially not the latter). But in their triple-decker presentation on Sense and Sensibility they will be exploring the blurring of the distinction between ethical values (Good and Bad) and aesthetic ones (Ugly) – particularly in judgements characters make of one another (Elaine), the duel between Brandon and Willoughby (Juliet), and the letters by various correspondents (Peter). Professor Bander, who has written extensively on the novels of Jane Austen is currently the president of JASNA-Canada. Professor Emeritus Juliet McMaster is the author of Jane Austen the Novelist, books on Thackeray, Trollope, and Dickens, is also coeditor of The Cambridge Companion to Jane Austen, and General Editor of the Juvenilia Press. Peter Sabor is Professor and Acting Chair of the Department of English at McGill University, where he also holds the Canada Research Chair in Eighteenth-Century Studies, and is Director of the Burney Centre.
Deirdre Le Faye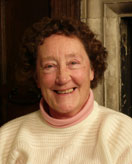 "The Green Apple"
Sunday October 16
We will end the conference with a dynamic video interview featuring Deirdre Le Faye in a tribute to Sense and Sensibility. Independent scholar Deirdre Le Faye is one of the most prolific of Austen writers. Her many books include Jane Austen's Letters, Jane Austen: The World of her Novels, and A Chronology of Jane Austen and Her Family. Deirdre's work, being thoroughly researched, is impeccably accurate and she is as delightful on video as she is in person.