Grants, Sponsors, and Donors
Every donation helps greatly. We want to thank each and every one of you who contributed to the 2011 Fort Worth AGM.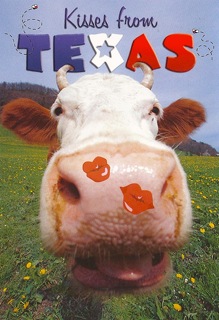 Major Grants
Major grants in support of this AGM have been made by JASNA, the Carol Medine Moss Fund, and the Joän Pawelski Fund, a grant made in memory of Joän Pawelski, former Editor of JASNA News.
Sponsors
4imprint
American Airlines
Columbia University
Compass Bank
Cook Children's Medical Center
Eastern Pennsylvania Region of JASNA
Envision Imaging
Fossil
Indiana University
Insight Diagnostics
Kinney Property Company
Lady Primrose
Moglia Design Group
P.M. Productions
Pantelion/Lionsgate Films
The PostCard Factory
Southwest Diagnostic Imaging
SunWorld Pictures
Tea in Texas Magazine
Texas Health Resources
Victoria's Secret
WBGH - PBS Masterpiece Theatre
Yale University
Donors
Oil Barons
Alston Ahern
Liz and Scott Cooper
Len Cox
Sue Forgue
Conrad and Marsha Harper
Donna Jelen
Mary A. and Jack I. Kendrick
Bill and Chris Peirson
Gloria Sanders and Patricia West
Cattle Barons
Sara Bowen
Kimberly Brangwin
Virginia Brody
Clara Browda
Susan Chase
Linda Dennery
Marcia McClintock Folsom
Lorraine Hanaway
Jill Reville Hill
Victoria Hinshaw
Sylvia Hom
Terezinha (Terry) Hubener
Marsha Huff
Elizabeth Jenkins-Joffe
Maureen E Kremers
Linda M. LeClair
Meg Levin
Joyce Loney
Jean T. Long
Elizabeth Mahas
Corinne McArdle
Mary Mintz
Robin H. Murphy
Rose Marie Nester
P. J. Olander
Nili Olay
Elizabeth Philipps
Denise Powers
Jeanie Page Randall
Gisele Rankin
Joan Ray
David A. Richardson
Sherry Rose-Bond
Judith Roth
Debra Roush
Peter Sabor
Isa Schaff
Lynn Sherick
Carole Stokes
Ellen C. Straney
Alice C. Walsh
Shira Wilson-Gross
Jane Zones
Cotton Barons
Debra Alderman
Elaine Bander
Claire Bellanti
Jean Brassil
Sandi (Saundra) Brennan
Marcee Chipman
Joan Doyle
Patricia Dragisic
Michelle Fanelli
Doris Ford
Gene C. Gill
Joann Graham
Zoe Heal
Phyllis Hersh
Beverly A. Johnson
Eleanor Katz
Susan Keith
Barbara Kincaid
Joan Kirshner
Katie Kohn
Perry Krowne
Joanne Lannie
Rosalind Avnet Lazarus
Iris Lutz
Sylvia Markle
Elaine Maylen
Kathleen McCormack
Eva Murphy
Maureen O'Connor
Beth Pavelka
Jacqueline Rankin
Lee Ridgeway
Susan Ridgeway
Nancy Robinson
Inez Ross
Paul Savidge
Victoria C. Skelly
Florence Spencer
Kerri Spennicchia
Duwanna Wall
Jennifer Weinbrecht
Emily Wilson
Leah Wilson
Bonny Wise
Fay Yeomans