Special Events
| | |
| --- | --- |
| "Girls just want to have fun." | "Girls just want to have funds." |
| Cyndi Lauper | paraphrasing Jane Austen |
Thursday October 13
10 AM - 12 PM Free Fort Worth Walking Tour (Repeats on Friday)
Walk the trail where the soldiers established the fort in 1853 and visit the 1895 Tarrant County Courthouse and its museum exhibiting treasures from 1849. Stroll down Main Street where Cowboys drove the Longhorns and Luke Short and Wyatt Earp practiced their trade in the White Elephant Saloon. Don't be surprised if you meet a few "ghosts" along the trail. Tours led by Clara Ruddell, Cultural District Visitors Information Center Manager. Sign-up for this walk will be at the AGM registration desk and is limited to 40 JASNA attendees and companions. Click here to download a map of the route.
4:00 PM - 6:00 PM Afternoon Tea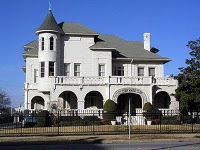 Woman's Club
Following the Regency fashion lecture, join other AGM attendees for Afternoon Tea at the Fort Worth Woman's Club. Concert pianists and harpists will entertain the JASNA visitors as they enjoy a sumptuous tea served with Texas Hospitality in elegant surroundings. Tours of the homes and gardens of the Woman's Club will be given during the late afternoon event.
Cost: $49, including transportation
Event limit: 200 JASNA attendees and companions
9:30 PM to Midnight Billy Bob's Honky Tonk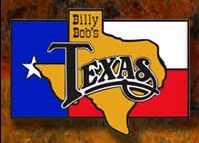 Kick up your heels and head to Billy Bob's, the world's largest honky tonk. Learn the Texas Two Step, watch real cowboys rope and ride, and have your photo taken on the back of a longhorn bull – a docile one, of course. The western flavor of Cowtown makes this a must tour for everyone but Robert Ferrars. No toothpick toting cowpokes here. Transportation to and from Billy Bob's is included in the cost of this ticketed event.
Cost: $38, not including food or beverages
Event limit: 300 JASNA attendees and companions
Friday October 14
10 AM - 12 PM Free Fort Worth Walking Tour (Repeat of Thursday's Walking Tour)
7:00 PM - Sense and Sensibility Movie Marathon
Come to the Grand Ballroom for a Sense and Sensibility Movie Marathon. Prada to Nada will start at 7:00 PM followed by the new film Scents and Sensibility at 9:00 PM. The marathon will end with the Andrew Davies/Masterpiece version of Sense and Sensility (2008) starting at 10:30 PM. There is no charge for the movie marathon and companions are welcome. Popcorn will be available for four bits.
7:30 PM - 10:30 PM Stolen Shakespeare Guild presents Sense and Sensibility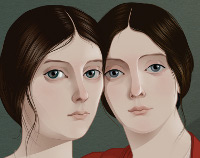 Join fellow AGM attendees at the premiere of the Stolen Shakespeare Guild's performance of Sense and Sensibility on Friday, October 14, 2011. The Stolen Shakespeare Guild performs the works of Shakespeare, works from which he drew his inspiration, and works that, in turn, have been influenced by the immortal Bard himself. Enjoy this classic theater groups interpretation of Jane Austen's first published novel.
Cost: $38, including transportation
Event limit: 78 JASNA attendees and companions
Sunday October 16
7:00 PM - 9:00 PM Post Conference Dinner at Joe T. Garcia's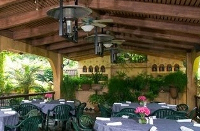 Joe T. Garcia's Mexican Restaurant was established on July 4, 1935, and by the 1970s was one of the most popular restaurants in the Dallas-Fort Worth area. The restaurants are famous for their enchiladas and handmade tortillas. Enjoy authentic Tex-Mex food in a festive outdoor eating area while being serenaded by a real Mariachi Band, performing just for the AGM attendees and their companions. Included in this event is dinner, transportation in a deluxe motorcoach, a professional tour guide, dinner, tax and gratuity for dinner. Vegetable Fajitas are available for those who wish a vegetarian option.
Cost: $56
Event limit: 125 JASNA attendees and companions