Special Sessions
"His understanding was good, and his education had given it solid improvement."
Improve your education of all things Austen by attending one or all of these special sessions. From murder to muslins to Marianne the presentations will give solid improvement to anyone's understanding of the Regency period and the author.
Thursday October 13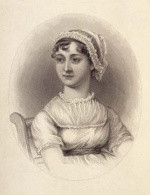 1:30 PM - 2:15 PM "The Mysterious Death of Miss Austen"
From the Chawton Estate, we are thrilled to welcome Lindsay Ashford, British crime writer, whose novels have been published on both sides of the Atlantic. In this session, Lindsay tell us a fictional story which follows the relationship of Jane Austen and Anne Sharp, whose shock turns to suspicion after Jane's death. Anne turns detective, determined to discover how Jane died and who may have wanted her dead. Attendees will learn that it is best not to take things at "face" value.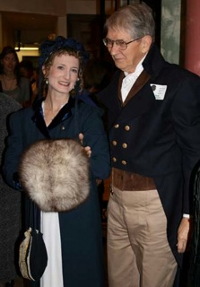 Baronda Bradley and Alvin Burns
2:30 PM - 3:15 PM "Managing Muslins in the Modern Millennium"
Join the always impeccably dressed Baronda Bradley for "Managing Muslins in the Modern Millennium." A logistics analyst by day, Ms. Bradley will use her professional insight to shed light on the secrets of creating and managing one's Regency wardrobe. During this engaging special session, Ms. Bradley will review the nuances of Regency clothing and accessories from head to toe, with particular attention to the class distinctions and the social aspects of dress. Included in her talk will be an explanation of likely wardrobe choices of various characters in Sense and Sensibility. She will end her presentation by detailing how to use modern fabrics and materials to obtain a Regency look that would have fooled even Mrs. Ferrars—and how to pack them when there is no one available to mind your steamer trunk. Ms. Bradley's extensive wardrobe, including dresses, gloves, hats, jackets, and jewelry, will be on display.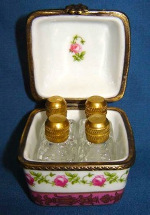 7:00 PM to 8:00 PM "A Look to Die For"
After dinner on your own, step back into the Regency period with special guest lecturer Jinger Heath, founder of BeautiControl skin care company. Ms. Heath will enlighten us on the perils of beauty with her presentation "A Look to Die For: Regency Cosmetics and Esthetics," which examines the various methods and means that women used to enhance their looks in Jane Austen's time. Learn about the poisons of the past that were used for "enhancing" a woman's looks and what social conventions dictated the sacrifice of health for beauty in Regency England.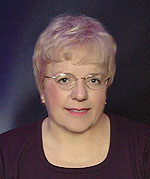 Victoria Hinshaw
8:00 PM to 9:00 PM "The Sensible Regency Wedding"
Several weddings occur in Sense and Sensibility (Willoughby and Miss Grey, Lucy Steele and Robert Ferrars, Elinor and Edward, Marianne and Colonel Brandon), and Regency Romance novelist Victoria Hinshaw will discuss the intricacies of the marriage process in the time of Jane Austen. Through her extensive research and excellent Power Point presentation, Ms. Hinshaw will explain the social, economic, and political implications of weddings and marriage and help us understand why "Happiness in marriage is entirely a matter of chance."
Friday October 14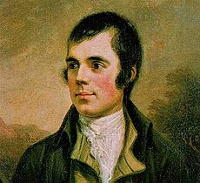 Robert Burns
10:00 AM - 10:45 AM "Did Marianne Sing Scots Songs?"
What can we learn from Sense and Sensibility about Marianne and music, including what she played or sang? Scots songs would very likely have formed part of the music library of any young lady with Marianne's sensibility to nature, melancholy and lost love which feature in so many of the Scots songs. This fabulous PowerPoint presentation and live performance by Maureen Kelly, Chairman of the Scottish Branch of JAS, will explore the availability of Scots songs in Regency England, Jane Austen's interest in Scotland and Scots songs, and the influence of Allan Ramsay and Robert Burns.
11:00 AM - 11:45 AM "Are you an Elinor or a Marianne?"
Chawton House Librarian Jacqui Grainger and Elisabeth Lenckos will pose the question to AGM attendees "Are you an Elinor or a Marianne?" With their combined wit and wisdom these two entertaining scholars will outline the special characteristics that Jane Austen wrote of each sister, emphasizing their differences as well as their often overlooked similarities. Unlike Marianne and Elinor, who "We have neither of us anything to tell…," this well-informed duo will make sense of the sisters in the novel. Jacqui and Elisabeth will showcase interesting sister novels and narratives from the Chawton House Library collection.
Saturday October 15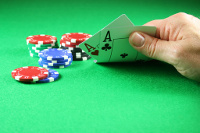 9:00 PM - Midnight Texas Hold'em Poker Tournament
If dancing is not your interest, mosey on over to the Texas Hold'em Poker Tournament. Whether your background is bank teller or bank robber, this tournament is designed for players of all experience levels. There will be 10 tables of 8 players each along with an experienced dealer at every table. Chips will be provided and prizes awarded. Guns and knives must be checked at the door.
Those AGM attendees wishing to participate in the Texas Hold'em Tournament must reserve a spot at a table at the time they register for the conference. This is a "first come – first served" event, limited to 80 JASNA attendees and companions.
9:00 PM - 10:00 PM "Open Season on Sense and Sensibility"
Those of you who are less inclined for cards may wish to participate in "Open Season on Sense and Sensibility," a dynamic discussion of the novel lead by Charlene Howell (North Texas Region) and Elizabeth Steele (Eastern Pennsylvania Region). These two rough-and-ready cowgirls will pose questions to the audience about the novel that have plagued readers for 200 years. This is your chance to show your inner Marianne, as "It was impossible for her to say what she did not feel…." Round up your posse and head on over after the banquet.